Guava paste with cheese is a great combination, my friends!
Heluva Good!® Cheese sponsored this post as part of an Influence Central campaign and all opinions expressed in my post are my own.
So excited to show you this delicious, yet simple pasta de guayaba con queso recipes or guava paste with cheese that will be the talk of your next gathering.
As a Latina, we grew up enjoying guava paste and cheese together. Any recipe that had the two was a guaranteed hit.
Now I live in Pennsylvania and guava paste is found almost anywhere, but the cheese? It has to be good quality cheese to bring that taste that these two ingredients bring out together.
The good news that we have found you can find the perfect cheese to go with the pasta de guayaba/guava paste.
All you must do is stroll to your local Walmart head to the dairy wall and grab a few blocks of Heluva Good!® Cheese block cheese.
Now you can find all the ingredients at your local Walmart for these recipes and you if you hurry you can score a money-saving offer when you use our favorite app, Ibotta.
One thing though.
You must hurry if you want to take advantage of this money saving deal because quantities are very limited.
Heluva Good Cheese comes in different assortments, and as I visited different Walmart, I found that each one of them has different assortments.
Heluva Good! offers an assortment of flavors including:
Colby Jack
Pepper Jack
Extra Sharp Cheddar
Sharp Cheddar
White Extra Sharp Cheddar
White Sharp Cheddar
White Mild Cheddar
Muenster
Monterey Jack
Special Reserve Extra Sharp Cheddar
Colby
Mild Cheddar
If you are not familiar with Heluva Good! Cheese, then check out these facts about it and why we love it:
Gluten Free
Made with milk
0 grams trans-fat per serving
Good source of protein
Excellent source of calcium
Since we live in Pennsylvania, we are very familiar with this brand of cheese, and it has become our favorite.
For my guava and cheese recipe, we tend to use Heluva Good! Special Reserve Extra Sharp Cheddar because it just gives this excellent flavor to our guava snack that makes you want to eat more and more!
Now, let's go check out these fabulous recipes, shall we?
Guava Paste With Cheese Recipes
Guava Paste With Cheese Appetizers
This is a very simple appetizer you will find in a Puerto Rican gathering. White cheese, guava paste, and crackers it's all you need. Oh, and you can also add an olive on top too.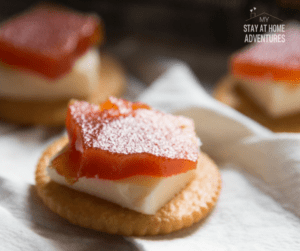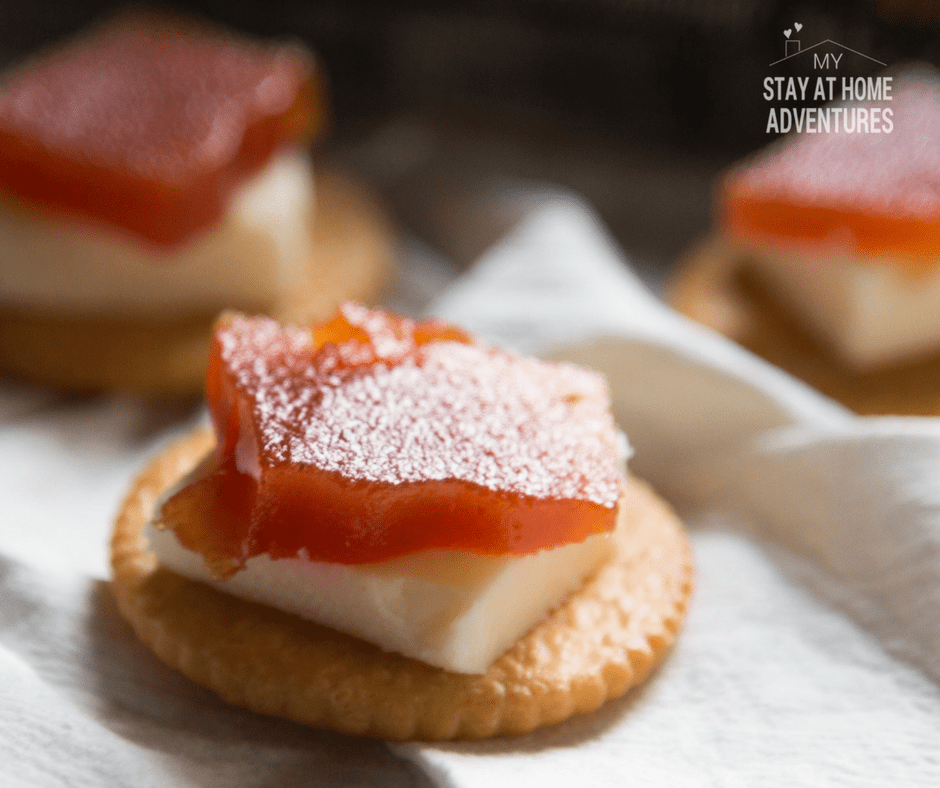 Print
Guava Paste with Cheese Appetizer
Ingredients
Guava paste
Heluva Good! Special Reserve Extra Sharp Cheddar
Crackers
Instructions
Cut cheese in about 1-inch square
Cut guava paste to about 1-inch square
Add to cracker
Enjoy
The next guava paste with cheese recipe is called Guava with Cheese Empanadas and these are one of my kids' favorites!
For this recipe, you need to buy small frozen white dough disk, guava paste, and Heluva Good! Special Reserve Extra Sharp Cheddar and powder sugar. You can add your favorite cheese but for us, Heluva Good! Special Reserve Extra Sharp Cheddar gives it this taste we just love.
Follow the steps above to make this. Yes, is that simple!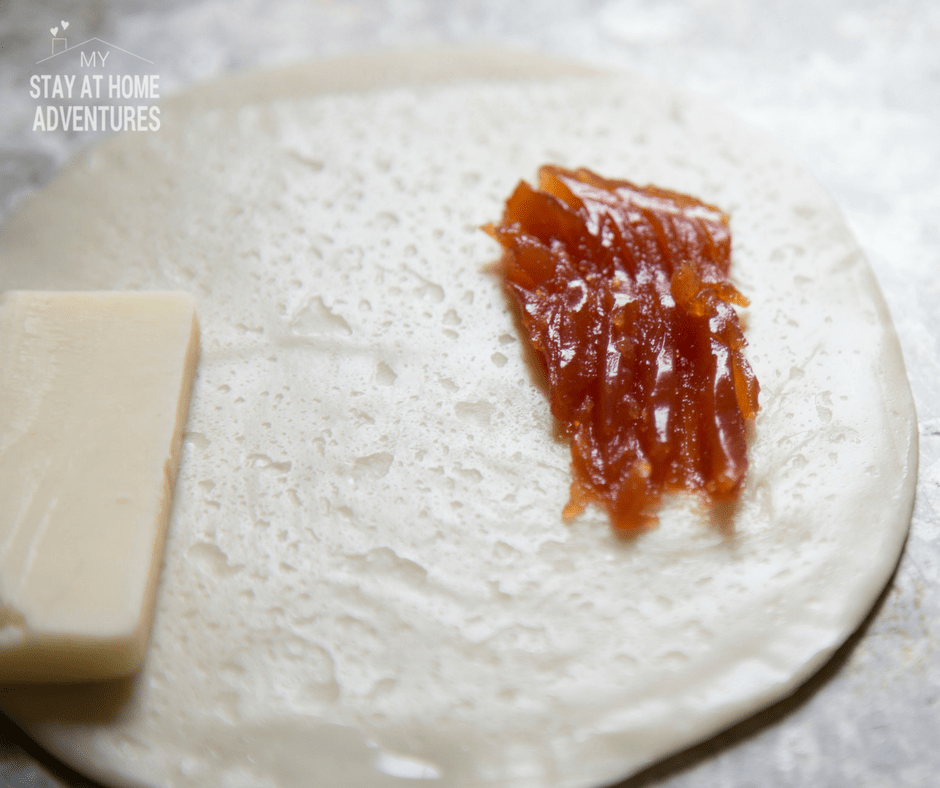 But about a one-inch slice of guava paste honestly as much as you prefer!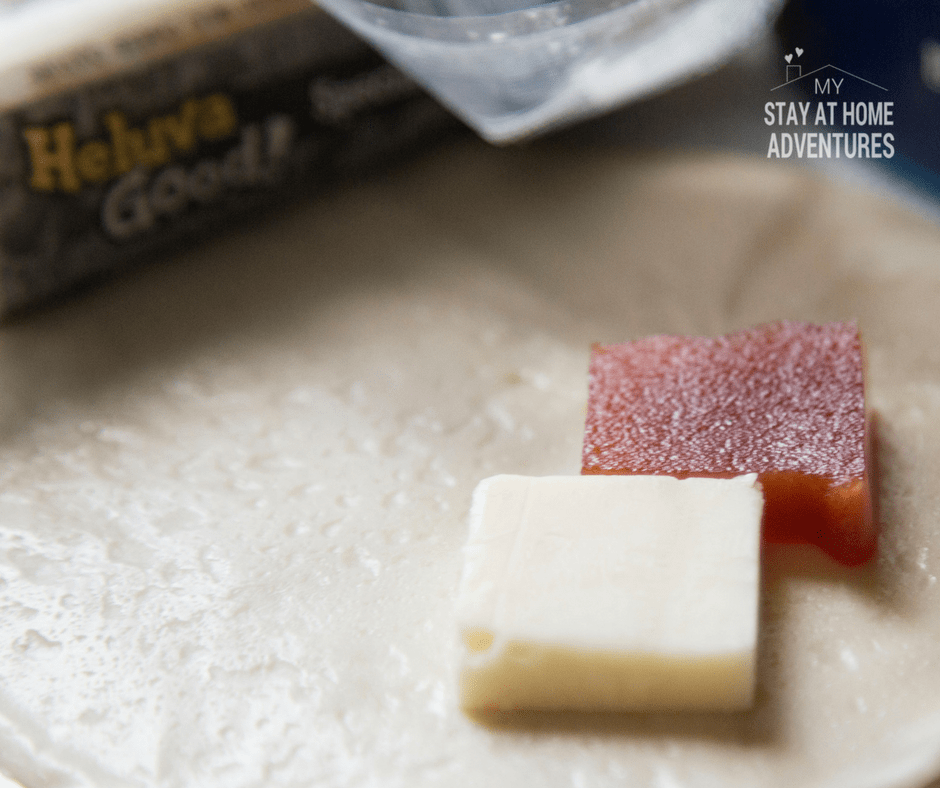 See there is no wrong way to cut them. 😛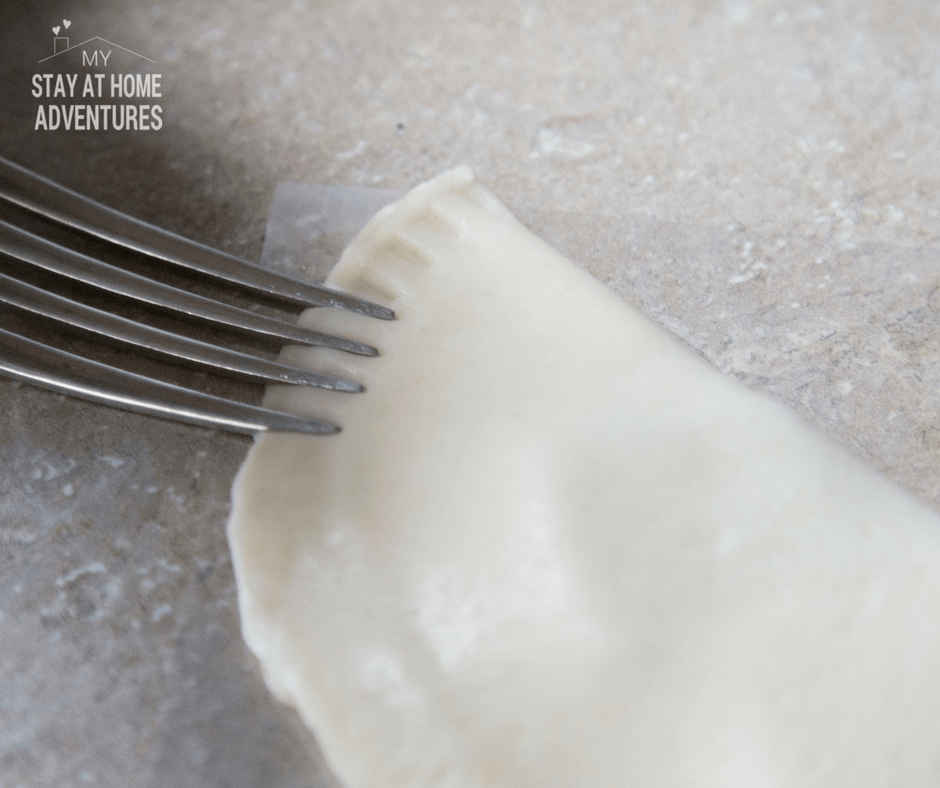 You are then going to close the dough and use this high-tech technique of using the fork to seal the edges. Now about this dough, this is the small pack of pastry dough. The large size pastry dough packs are used to make meat turnover. These dough are smaller and meant to be a quick appetizer. 😀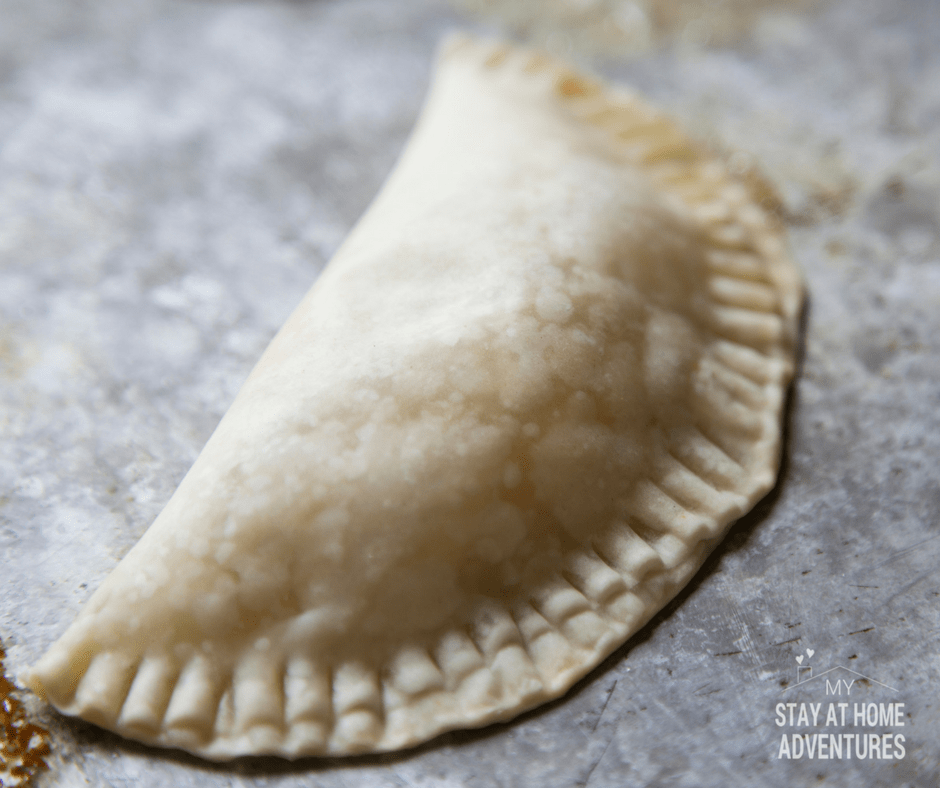 You can fry them or bake them. We do both depending on how many we need to make and the amount of time. For this occasion, we baked them. Heat the oven to 375F for about 15-20 minutes. Please, be careful because they are going to be HOT!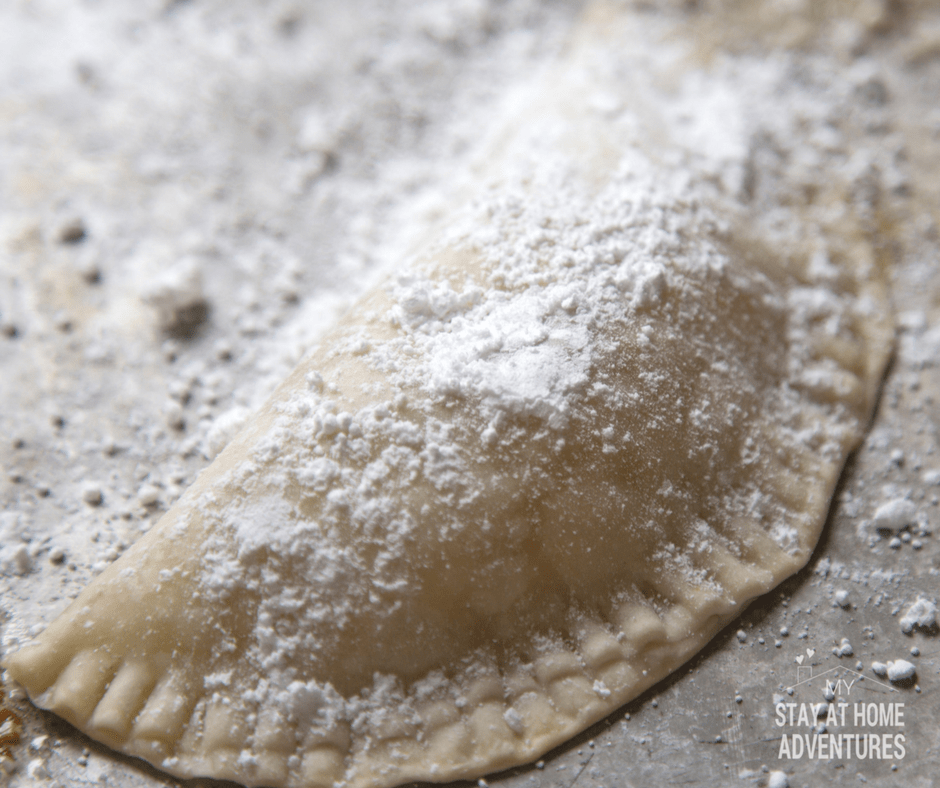 Add powder sugar and you are done!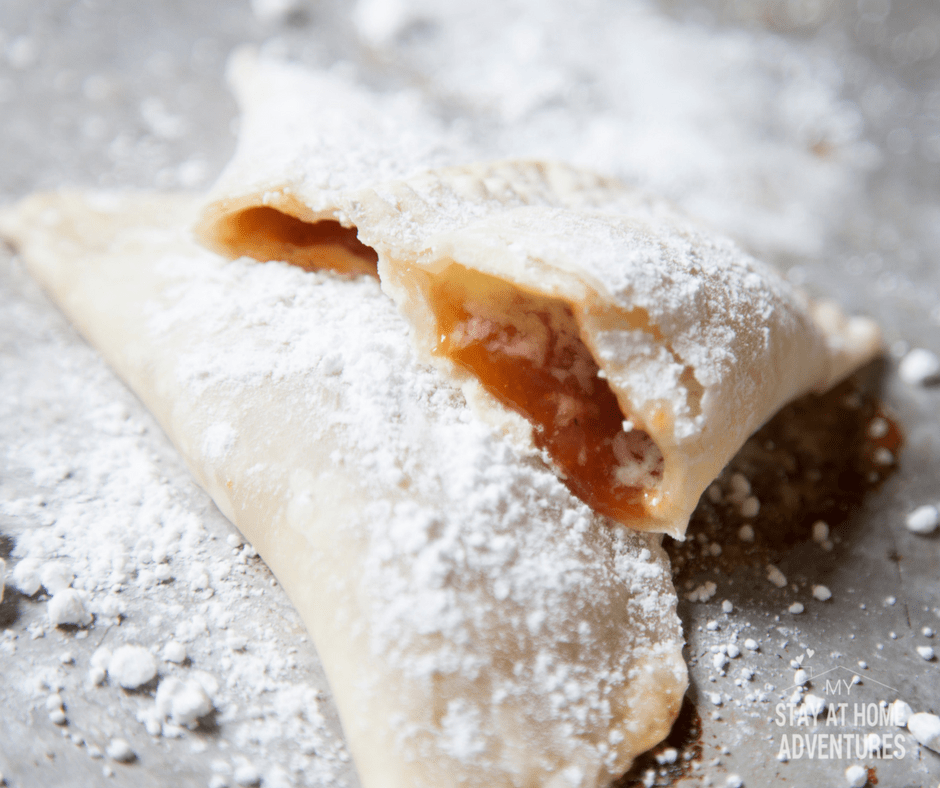 So what do you think about these guava paste and cheese recipes from my family? Aren't they easy to create? I will tell you tha everyone will enjoy these Puerto Rican appetizers and the great taste of Heluva Good! Cheese!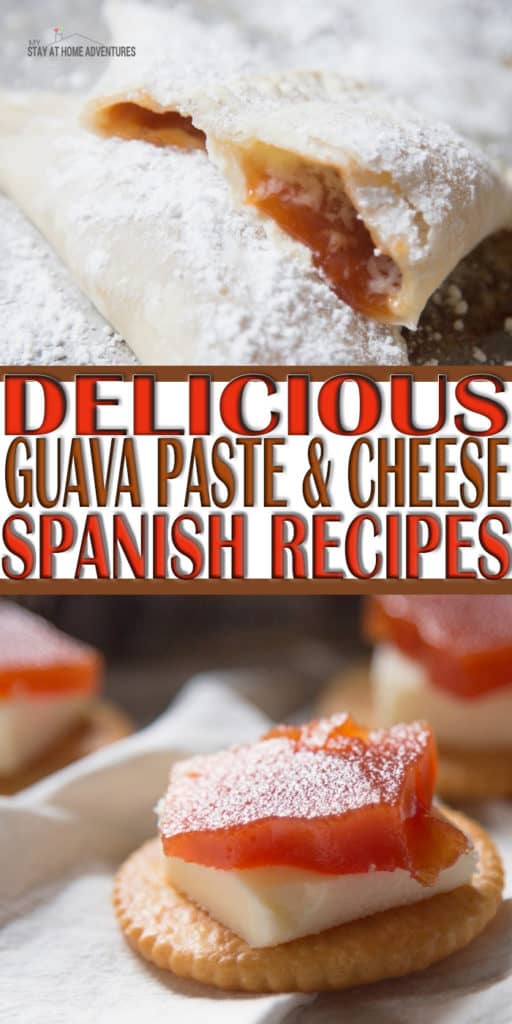 Please follow Heluva Good! on Facebook, Instagram, Pinterest, and Twitter.
Your turn: Have you ever tried guava paste and cheese combination? Tell me what your favorite recipe is? What is your favorite Heluva Good! product?
The following two tabs change content below.
Latina mom of 4 married to wonderful Greek gentleman. Living in southeast PA and trying to juggle family and a household while trying to earn an income from home. Follow my stay at home journey as I discover how to earn money and save money so we can continue to live debt-free.
Latest posts by Joyce @ My Stay At Home Adventures (see all)