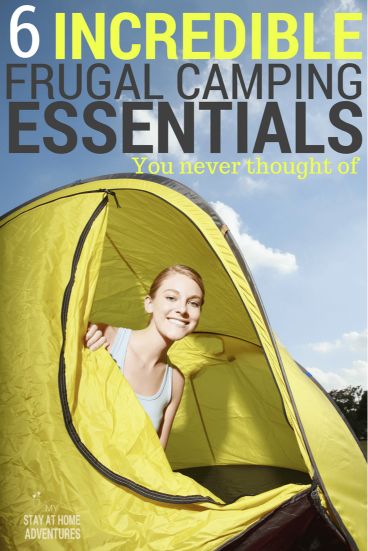 Want to go camping and don't want to spend money? Here are some frugal camping essentials that will make your adventures a fun one and an affordable one.
Oh, camping outdoor brings back great memories from my childhood and now as an adult I long for those days. The good news that even with a tight budget camping is one of the best frugal activities you can do with your family.
Believe me trying to eliminate debt and trying to get your finances under control is hard but you can so simple affordable activities such as camping and have fun while not breaking the bank.
Though we know that camping requires one to have a tent, sleeping bag and such, you can also be creative and find ways to save money on these items.
The frugal camping essentials I will mention later on this post are items that you might not think about that will not cost you much and some might even have multiple uses to make your frugal camping trip an enjoyable one.
Since saving you money is my passion below you will find some money saving ideas that will bring the cost of your next camping trip down.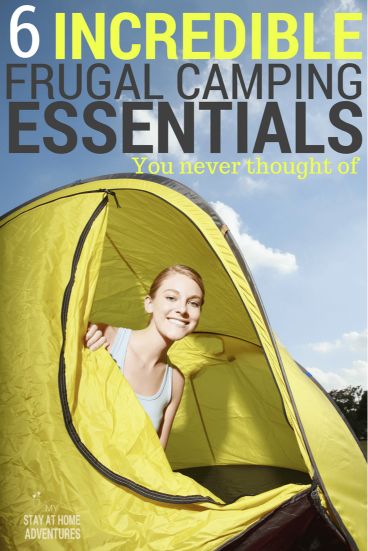 Ideas on how to save money on camping essentials
Location
Finding a location that is free or affordable when it comes to camping will benefit you financially. Try finding a place near your home to help you save money on gas too. You can find sites to find camping locations near you by adding your zip code.
Don't buy new
Instead of buying new camping gear see if you can buy them used by searching sites such as Craiglist, Facebook, and eBay. Also, ask friends to let you use their camping equipment to help you save money.
Invite more people
The more the merrier and this goes well with helping you keep cost down on many things such as food.and cost of the camping site.
Now that you have a few money saving tips when it comes to camping let's talk about these frugal camping essentials that will help you save even more money.
6 Frugal Camping Essentials
Pack your own food
Instead of going shopping and buying "camping" food, why not use the food you already have at home. This will reduce the cost of food and will also eliminate food waste.
Use freezer meals that you have stored at home and bring them camping. Also, create a meal plan for the entire camping stay to help you keep in budget and wasting time trying to figure out what to make.
Utilize the food you already have at home and this will keep your food cost done. Again, keeping the cost of your camping trip is important and grocery for a family can be pricey. By creating a meal plan and using the food you already have will eliminate a big chunk of money from your camping expenses.
Laundry Lint
If you have a dryer at home start saving up on laundry lint. Laundry lint is a frugal camping essential that will help you get your fire started.
Empty Containers
Containers such as plastic shoe boxes and empty water bottles will help you during your camping trip. You can use your empty container as storage and your empty water bottles to bring beverages and also when nature calls and you don't want to go into the woods.
Empty Prescription Bottles
Use empty prescription bottles to place small items such as change and batteries.
Duck Tape
Bring your duck tape with you camping because hey, duck tape can fix anything!
Toilet paper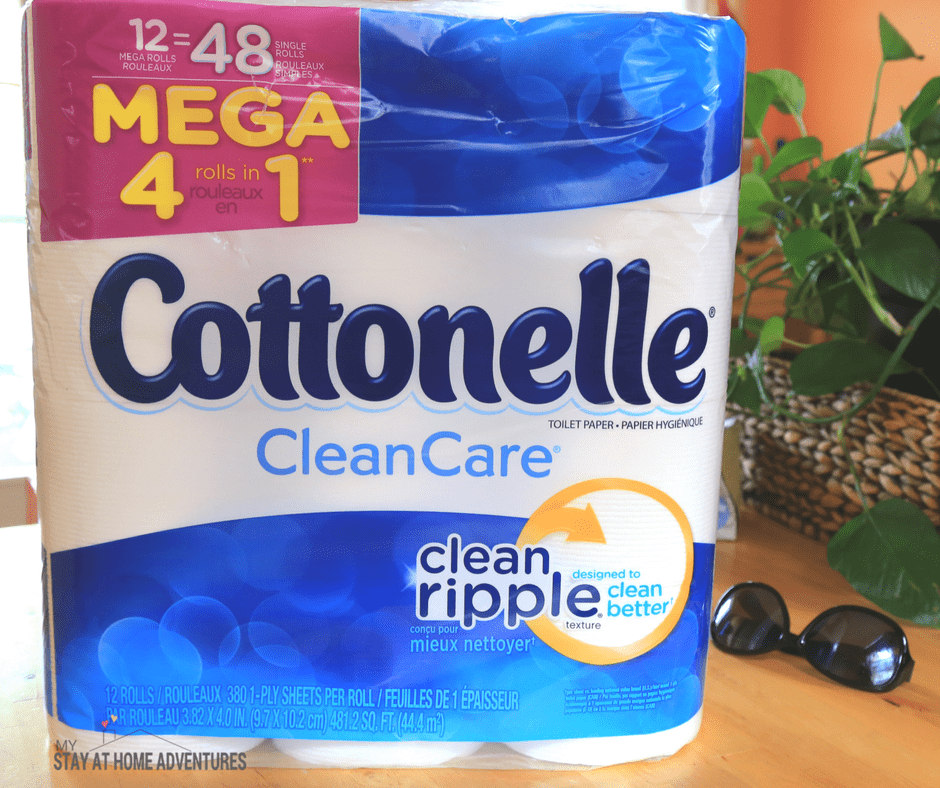 Before you go any further always remember to never run out of toilet paper and to help you save even more check out this deal purchase Cottonelle Mega Rolls at your local Walmart and save $1 when you use your Ibotta app!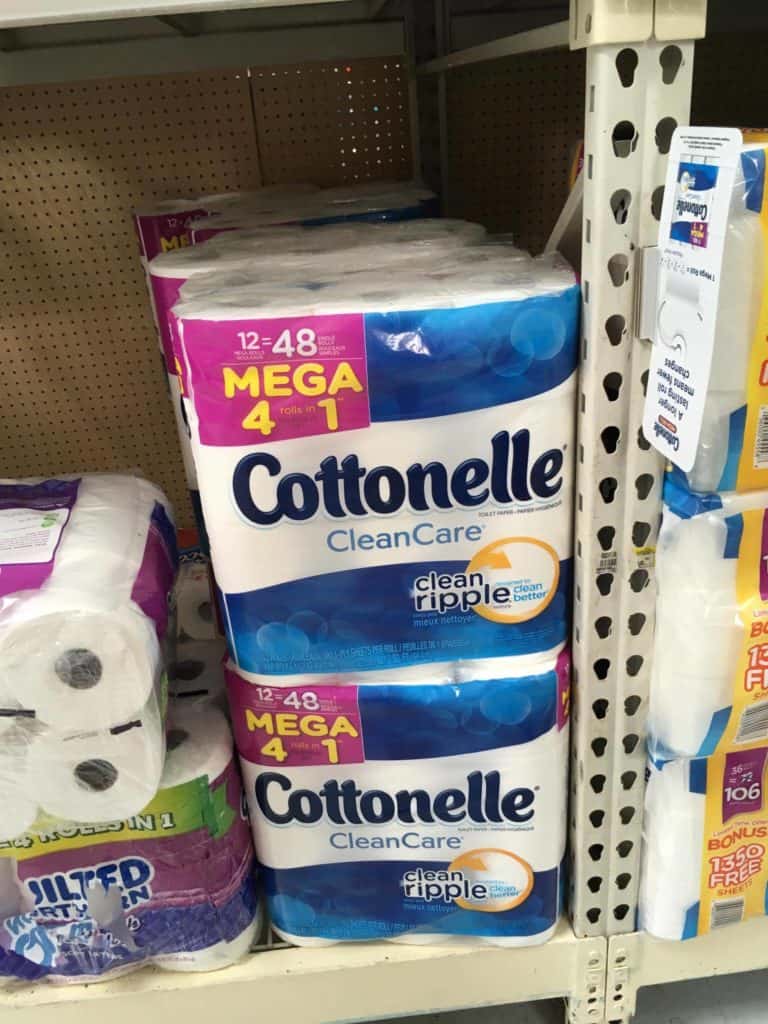 Another tip I wanted to share about Walmart. If you are planning on purchasing other camping grocery related items check here and see if you can order it online and pick it up at the store later. This will save you time and money for sure.
Oh, another great tip use the toilet paper roll to help start your campfire too! This is another frugal camping essential that has more than one use.
There you have 6 frugal camping essentials to help you save time and money on your next camping trip.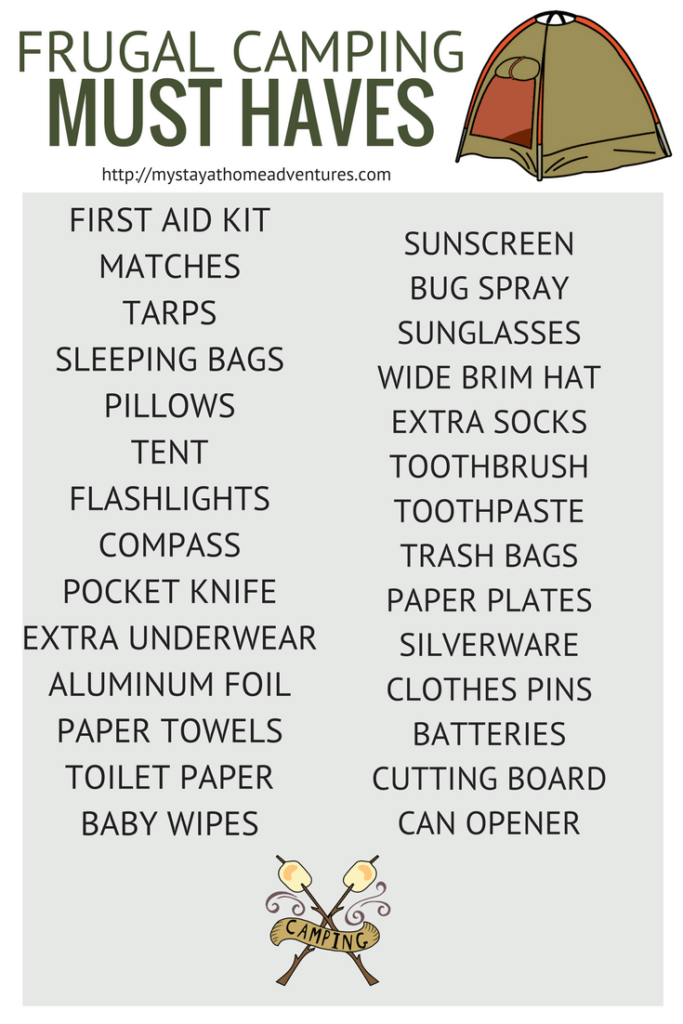 Grab this free camping printable when you click on the image below.
Your turn: What other frugal camping essentials are your favorite during camping season?
Love this camping post? Check out these camping posts below:
The following two tabs change content below.
Latina mom of 4 married to wonderful Greek gentleman. Living in southeast PA and trying to juggle family and a household while trying to earn an income from home. Follow my stay at home journey as I discover how to earn money and save money so we can continue to live debt-free.
Latest posts by Joyce @ My Stay At Home Adventures (see all)