Dial Rewards Review Code Program
This post may contain affiliate links which might earn us money. Please read my Disclosure and Privacy policies here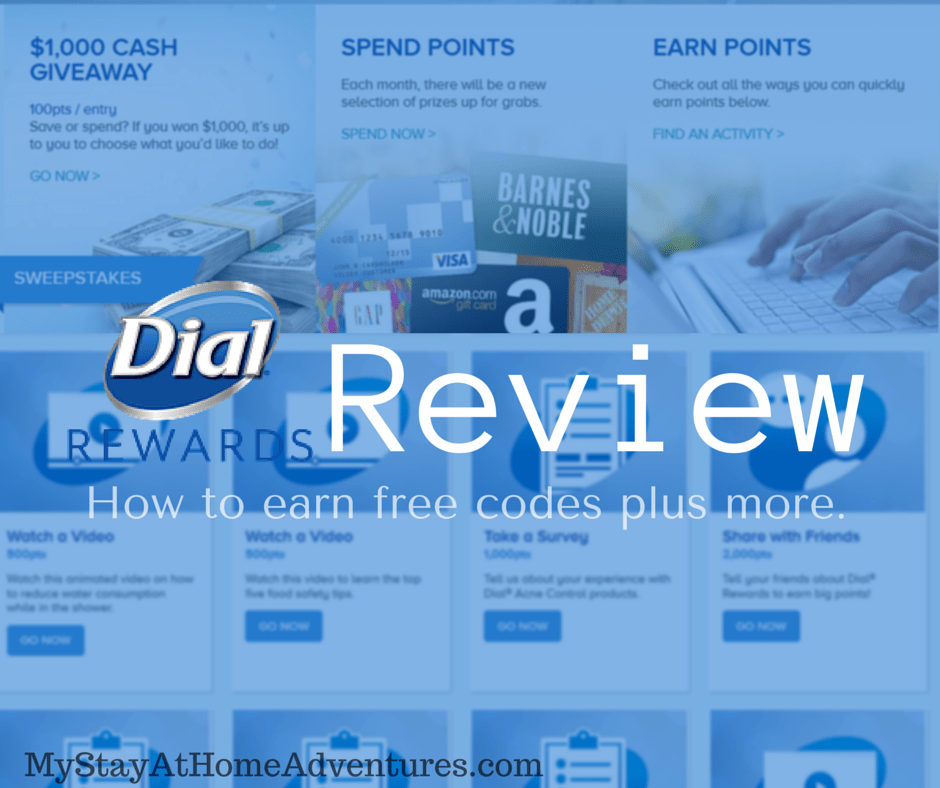 This Dials Rewards review was possible thanks to Purex Insiders. All Opinions are my own. There's a chance I could win a price if you use my unique code offered on this post.
Here at My Stay At Home Adventures we love Dial products. If you are a Dial product fans like we are here you are going to love to hear that Dial now has the Dial Rewards code program. I was honored to be able to sign on and review Dial Rewards site and let you know my honest opinion about it.
As a reward program lover I have a set expectations when it comes to rewards sites. I love finding codes and redeeming them for points. It is something I enjoy doing and quite honestly the rewards are pretty awesome and useful to our family.
Before we begin our review, I will let you know that I was given a code and would love for you all first timers to insert the code (I will show you where in a minute) when you sign up. This could help my chances at winning a price 🙂
Let's begin!
Dial Rewards Code
Register
To register and become a member of Dial Rewards simply head over here. You can enter the bonus code #FD028 where it says Code Entry as shown on the picture below. Please use this code when you sign up. Thank you!

Click the sign up button to register or Join Dial Rewards. The registration part doesn't take long honestly as you can see on the photo below.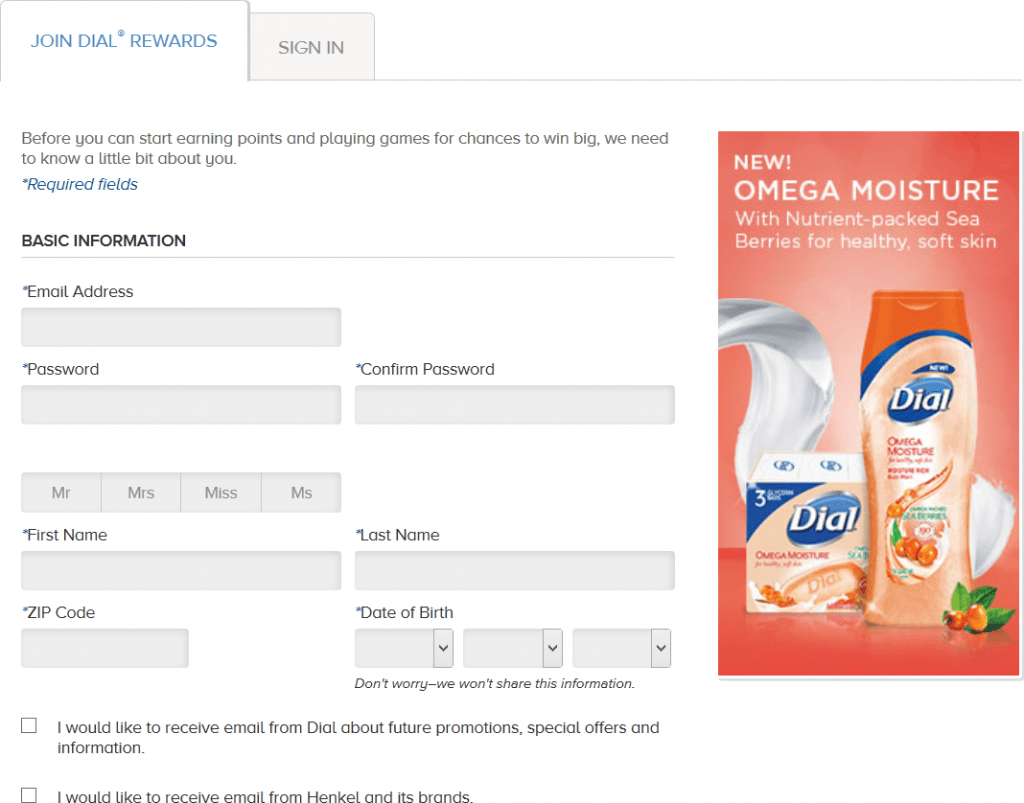 Once you sign up you automatically earn 50 free points as a sign up bonus.
As you can see, it is very easy to register and get started. The Dial Rewards site is very simple to register and to maneuver around which is a plus. Setting a profile is simple.
Earning Points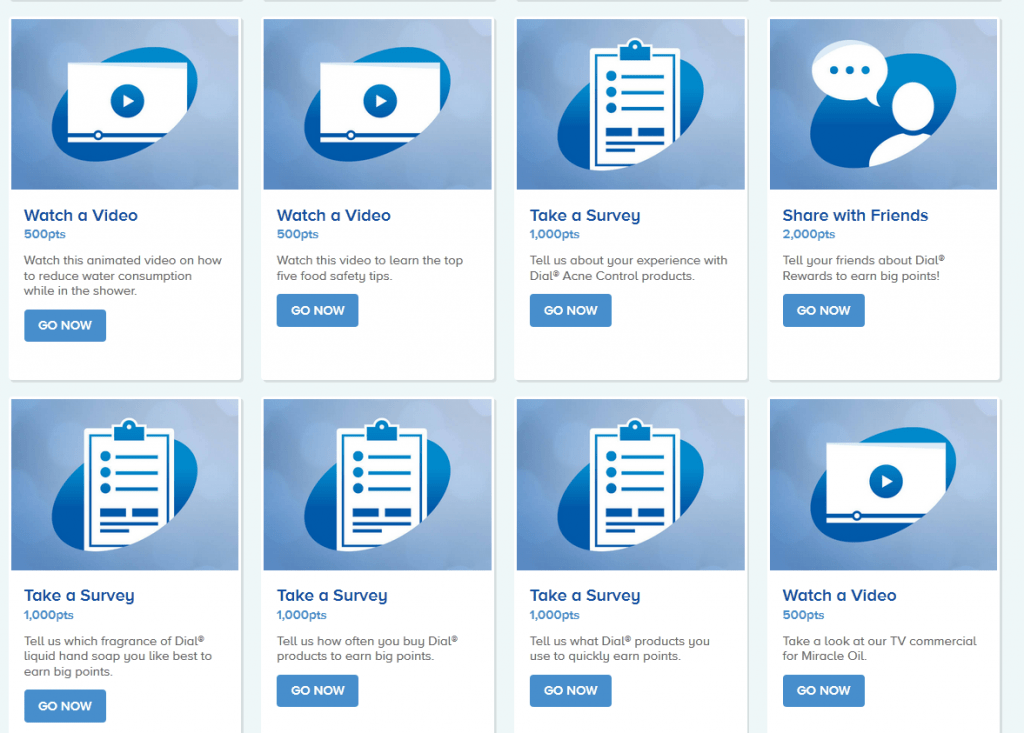 To earn Dial Rewards points its very simple. To earn 500 points you can watch videos. The videos are not just for Dial products. They have very informative videos as well. These videos range from TV commercials, food safety tips and more. You can also answer surveys for 1,000 points too.
When you refers your friends you can earn 2,000 points too. You can earn a max of 6,000 points when your friend register through your registration link. The 2,000 points will be added automatically to your account.
Another way to earn daily points is to log in daily. When you sign in you receive 50 bonus points that are automatically added to your account.
Entering codes is another way. Now this is where I was kind of disappointed and maybe because this Dial Program is new. I was thinking that maybe I was going to find codes on dial products like similar reward programs, but you don't.
Where to find Dial Reward Codes:
Dial Newsletters – Head over here and sign up to receive the Dial newsletter.
In Store -Still not sure what this mean
Rewards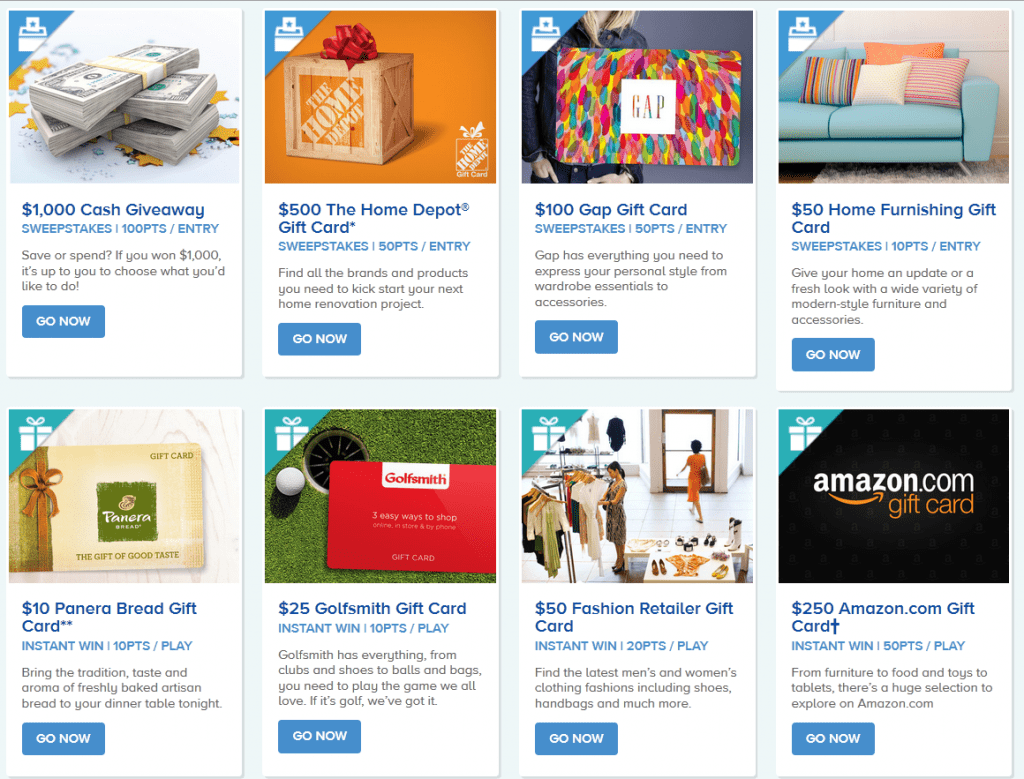 Now on how to spend your rewards, the best part! After seeing how easy and simple it is to earn Dial Rewards points I wanted to see how their rewards set up is. One thing I noticed is that they are all games. You use points for a chance to win. Each game of chance requires a certain amount of points to play. Each game has a daily play limit. When you run out of points or don't have enough you do activities to earn more points.
I decided to try my chance with the Amazon Gift Card game. This game is worth 50 points per game and from the small selection of rewards it is the one I am more interested in winning. I used all my chances available to play for today and didn't win at all.
My Opinion
I am very happy that Dial Rewards is up and running. I also have to remember that this is a brand new site and should give them a chance to grow. The benefits of Dial Rewards is that the site is sooooo easy and simple to manage which is a great plus. The downside of the Dial Rewards program is that is new and limited with the rewards it offers.
Personally I don't like using my points in chance games. I like to work hard to earn points toward something I really want. Again, this is my personal opinion and I will continue to use Dial Rewards. Why? Because earning points is not hard at all and I think that makes it worth doing the games.