Save on Foods: Best Snacks for Kids
This post may contain affiliate links which might earn us money. Please read my Disclosure and Privacy policies here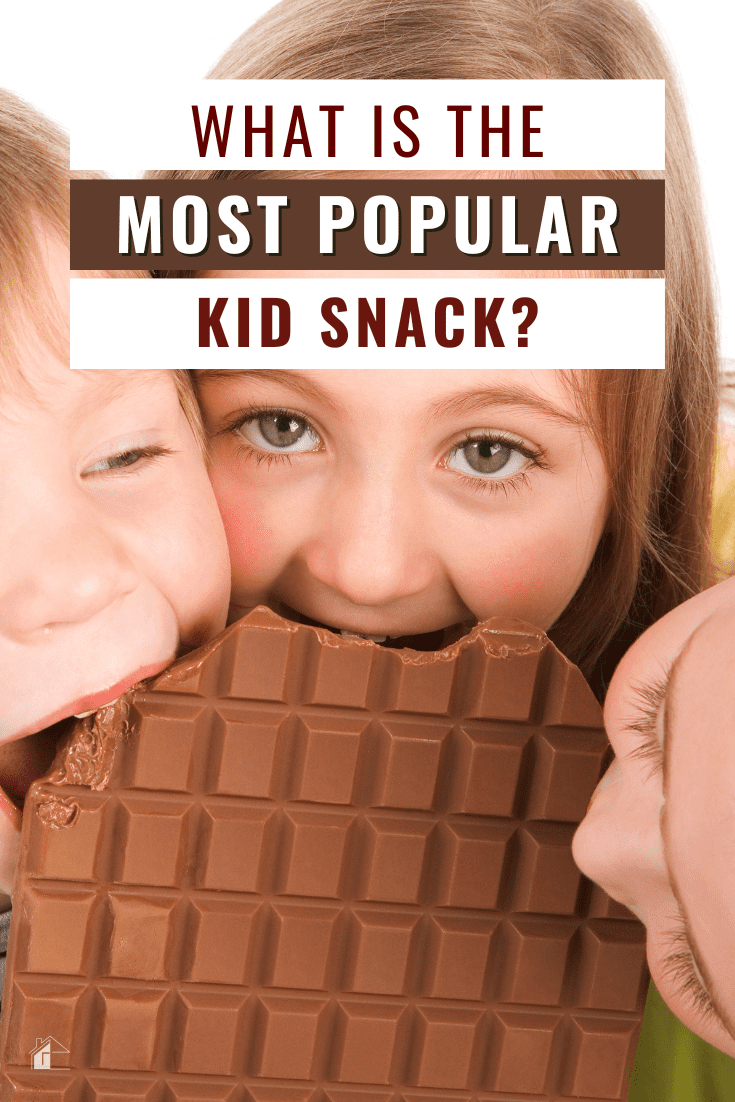 According to the CDC, children should eat 5 to 6 times per day. This means they must eat three meals and two to three snacks daily. As grocery prices continue to rise, you may be wondering how you can continue to provide enough food for your children while continuing to feed them healthy options.
You don't have to resort to unhealthy snacks to save money. Instead, you can save on food and still buy the best snacks for kids. In this article, we'll discuss popular snack options, what's healthy and filling, and give you some great tips for saving money.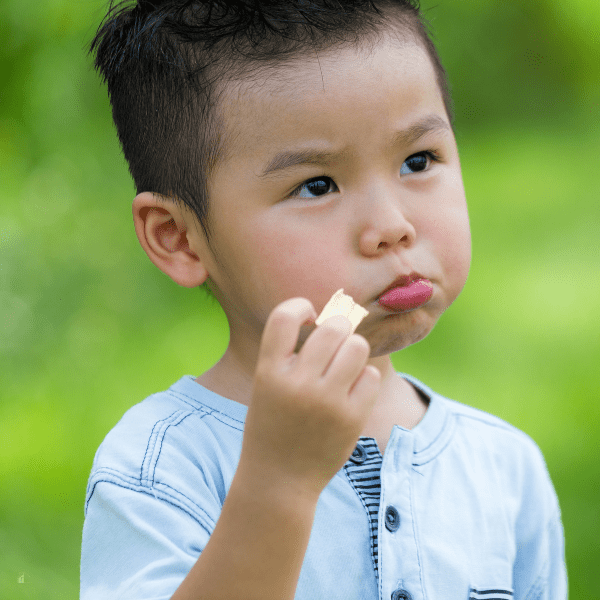 What is the most popular kid snack?
Sadly, according to CSP, the most popular snack among kids is Oreo cookies. Unfortunately, oreo cookies are not only an expensive snack but are unhealthy. Most of the popular snacks on the list are unhealthy name brands.
We could go on and on about the reasoning behind this, such as the marketing to children for these products, but the important thing is to learn which foods you can feed your kids that are not only affordable but also healthy.
How can I save money on healthy snacks?
There are so many ways to save money on healthy snacks. One of the best tips is to shop seasonally. Go to your local farmers' market and purchase produces picked locally. You'll save money when food doesn't have to be shipped for hundreds of miles. Not to mention the produce will be fresher and tastier.
Another great tip is to avoid snack-sized packages. These cost so much more than just buying a large package and portioning out servings on your own. Finally, you can also save money by opting for store brands. Store brand items are comparable and sometimes even better than name brands. We'll discuss even more tips below.
What foods are filling for kids?
According to the website Healthy Family Project, you want to feed your kids snacks that are rich in protein, fiber, and healthy fats or are fluid-heavy (such as watermelon).
Unfortunately, several popular kids' snacks aren't rich in anything except sugar and unhealthy carbs. Foods rich in protein include meat, cheese, yogurt, hummus, tuna, and hard-boiled eggs.
High-fiber snacks include pears, almonds, popcorn, whole grain bread, and avocado. Healthy fat snacks include guacamole, peanut butter, whole milk, plain yogurt, nuts, and hard-boiled eggs. Lastly, fluid-heavy snacks include fruits and vegetables.
Think cucumbers, watermelon, celery, apples, tomatoes, lettuce, etc. Combining some of these options can lead to very healthy, filling snacks.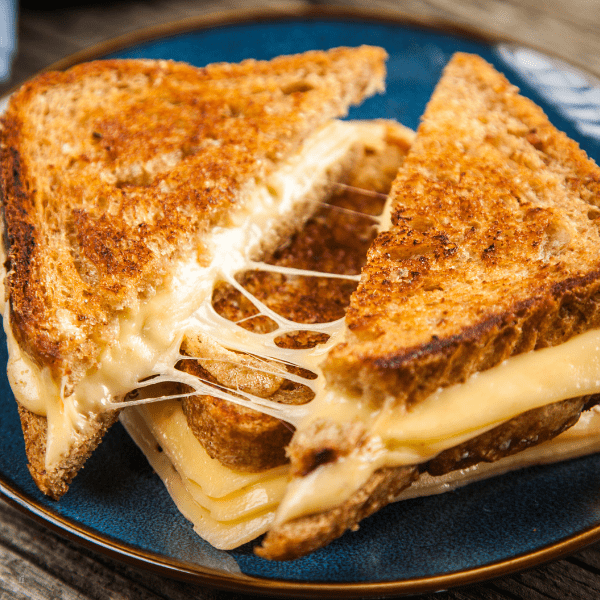 List of Snack Ideas
Let's look at some simple, healthy, filling snacks for kids.
Snack wrap filled with protein, veggies in a whole wheat wrap
Egg salad served on whole wheat bread
Popcorn, pretzels, or crackers made from nuts
Baked tortilla chips with guacamole
Fruit salad with Greek yogurt
Hummus with whole wheat pita bread
String cheese
Celery or apples with peanut butter
Cottage cheese with fruit
Avocado toast
Homemade fruit smoothie bars
Peanut butter sandwich on whole wheat
Mixed nuts
Cheese with whole wheat crackers and sliced chicken
Fruit wrapped in thinly sliced turkey
Scrambled eggs with cheese in a whole wheat tortilla
Kids' protein shake
Vegetable chips
Cheese quesadilla
Tuna salad inside hollowed-out cucumber halves
You might enjoy these posts:
Tips to Help You Save
With time and smart shopping, you can save money on the best snacks for kids. You can offer snacks that are healthy and filling. You don't have to feed your kids snacks high in sugar and bad carbs that will leave them hungry 30 minutes later.
Shop Seasonally
As mentioned above, you want to make sure that you shop seasonally. You can buy fresh fruits and vegetables at a much more affordable price. You'll also support local farmers' markets by shopping at farmers' markets. It's a win/win for everyone.
Serve Healthy Snacks
As you also saw above, healthy snacks will keep your kids full for longer. This is because the foods are rich in the things your kids need. Simply feeding your kids healthier foods will save you money. In addition, your kids will be less likely to blow through a week's worth of snacks in two days. If your kids always seem hungry, try switching to snacks that are rich in what your kids need: protein, fiber, healthy fats, and fluid.
Portion Out Snacks at Home
We all know that snack-sized packages are convenient, but you pay for that convenience. So whether you're buying yogurt, cheese, or crackers, you will save money by purchasing a larger package that requires you to portion out the servings. Yes, it takes time, but it will save you some serious money.
Look for Food or Nutrition Programs
Several community programs are designed to help families save on food. These programs may set up markets and provide groceries at discounted prices or even offer free food to families.
Some are income based, and some aren't. Nevertheless, these programs can be invaluable to families who want to provide healthy food but are struggling to do so.
Turn Last Night's Leftovers Into Tomorrow's Snacks
One last great tip is to utilize all the food you cook. Instead of tossing leftovers, look for ways to transform them into something to snack on the next day. For example, you could put leftover grilled chicken into a wrap or quesadilla. Likewise, you could make leftover lettuce and tomato into a small salad. Even when you don't think you've got much left, it's usually enough to make into a snack.
We all want the best for our kids. While the most popular snacks for kids may be things that are loaded with refined flour and sugar, we know that we can do better for our kids and still save money. Use these tips the next time you go shopping to feel good about the snacks you're feeding your children.