18 Raised Garden Bed Ideas & Inspirations
This post may contain affiliate links which might earn us money. Please read my Disclosure and Privacy policies here
Looking for ideas and inspiration for your next raised garden bed? Here are 18 different designs to choose from, all with their own unique benefits.
Raised garden beds are a great way to enjoy gardening, whether you're a beginner or experienced green thumb. So gather some inspiration and get started on your very own!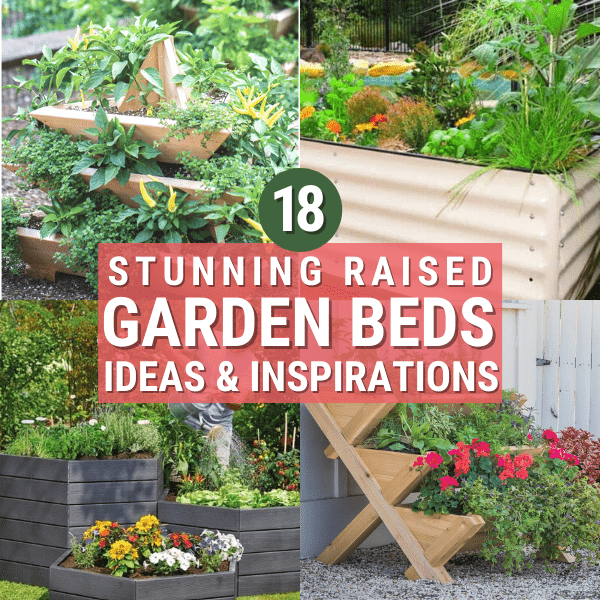 There are many benefits to having raised garden beds in your garden. One of the most important is that they help to keep the soil warm which provides a longer season.
By elevating the garden bed, it gives a better drainage system that allows the roots of the plants to breathe.
They are also great for people with limited mobility, as they can be made to fit any height and are easier to work with than traditional gardens.
Finally, raised garden beds don't require a lot of weeding and maintenance. If you're thinking about installing a raised garden bed in your yard, here are a few tips to get you started!
18 Raised Garden Bed Ideas
Are you looking for raised garden bed ideas? Then, you've come to the right place! We'll share a variety of raised bed designs and inspirations to help you create the perfect garden oasis.
Whether you're looking for a traditional rectangular bed or something more unique, we've got you covered. So, what are you waiting for? Get inspired and get to gardening!
Save