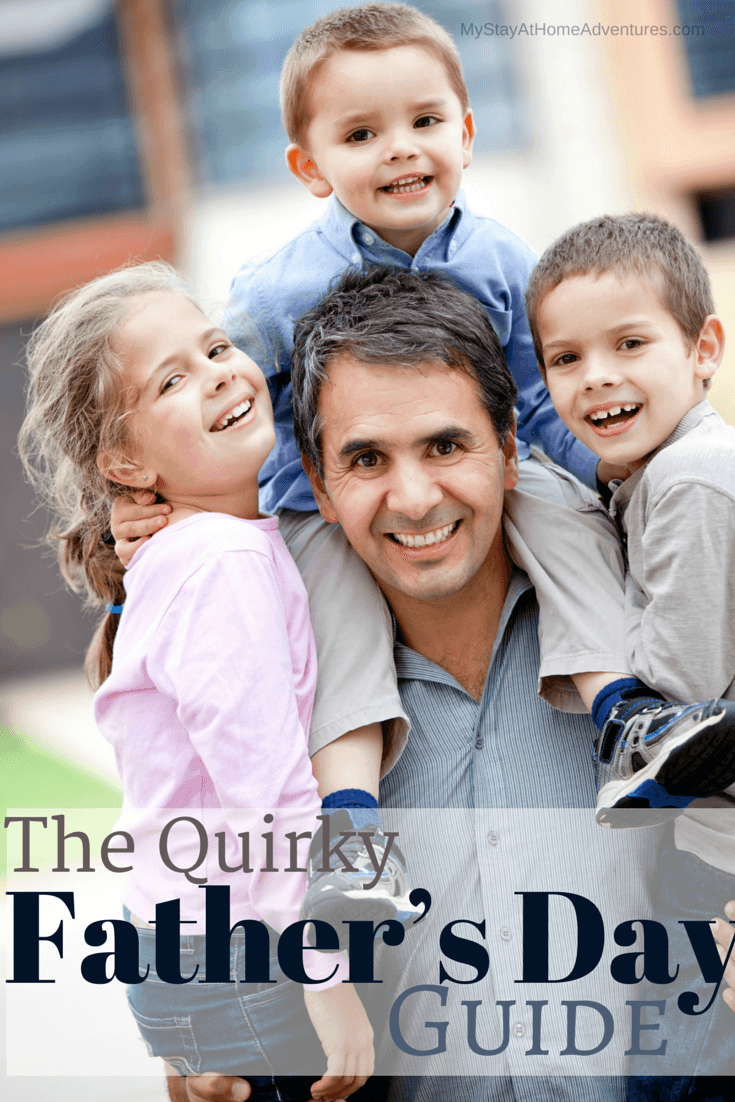 It's that time of year again; time to come up with a way to show the special father in your life just how special he is to you and your children. In the beginning, it was easy; photos and handprints did the trick.
But now, his office wall may be running out of space and your kids may be tired of gifting the same thing each year.
What about making this year something different?
Where do you even start when looking for the perfect gift for the guy who has everything?
It all comes down to thinking outside of the box. Check out the quirky Father's Day gift options below.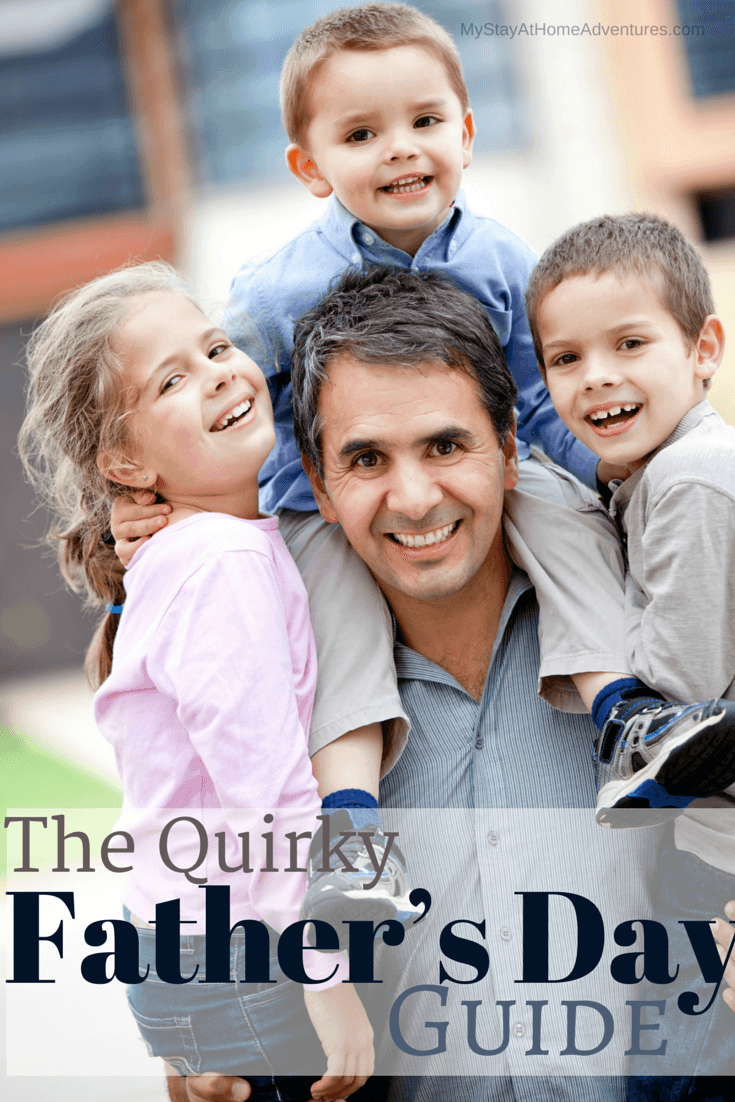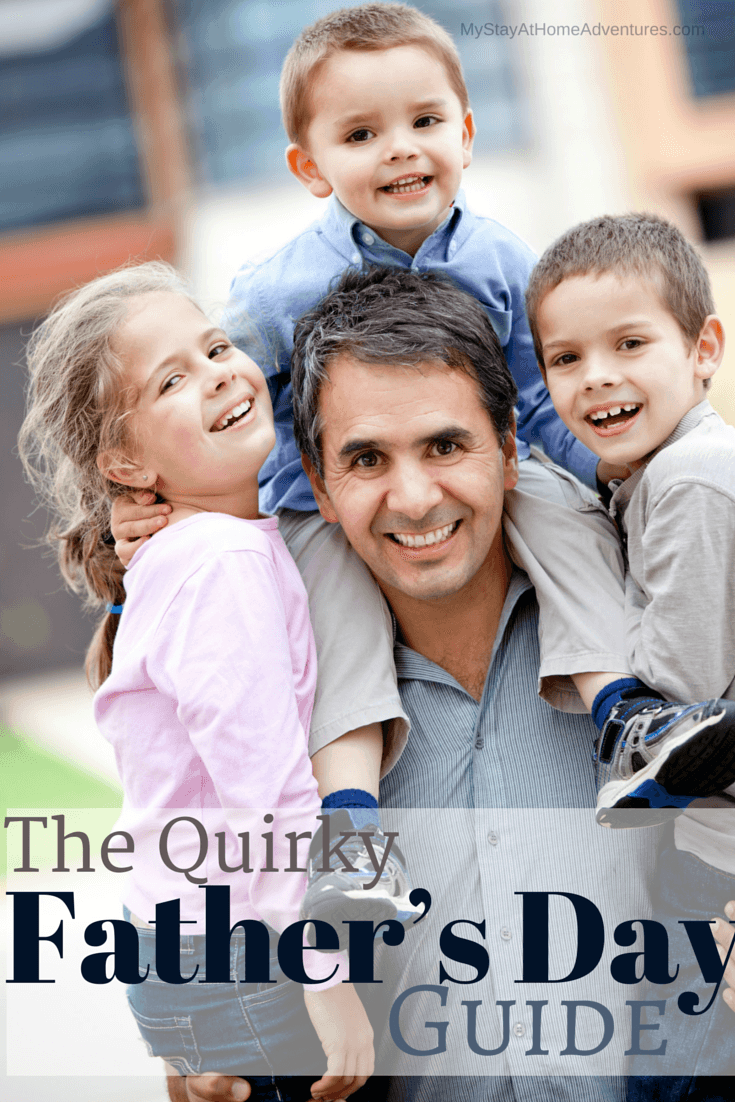 An Adventure
Sure, ballgame tickets and dinners out as a family are a great starting point. But, what about doing something more adventurous? Options for creating a family adventure for Father's Day include:
A hike on a new trail or a weekend away camping – paired with the perfect accessory;
Zip-lining;
A hot air balloon ride;
Skydiving – if your children are adults this may be more appropriate; or
A race car driving experience.
The options are endless. Think about something you've never done that fits his interests and start there.
A New Gadget
Your husband, significant other or father might have all the basics covered. But, what about gifting something he doesn't even know he's looking for? Something that might not be "needed," but will definitely be appreciated?
Think about tech gadgets that he'll be able to use and show off from time to time. Retailer Brookstone specializes in gifts just like this. Some of their most popular options are:
Think of fun this year, and consider a gadget he'll love, whether he knows it or not.
A Gift that Keeps Giving
Who says Father's Day needs to be a once-a-year holiday? Why not go for something that gives back throughout the year, like a monthly gift club? When you sign him up for a subscription service, he'll receive products he loves on a regular, recurring basis, generally at the frequency you select in the beginning.
Some of the hottest subscription clubs and boxes this year include:
Mantry – filled with "manly" foods like bacon spread, hot sauce, and jerky.
Birchbox Man – with monthly grooming and lifestyle products to meet any guy's fancy.
SprezzaBox – which includes fashion accessories like ties, dress socks and more.
Car Repairs – for the car-loving dad, auto dealerships and repair houses actually offer gift cards that can be used for oil changes or even major repairs.
Beer of the Month Club – for monthly shipments from microbrews across the country and around the world.
Whiskey of the Month Club – for dads with more refined tastes in alcohol, complete with tasting notes and suggestions.
A Donation
Maybe the father in your life truly has everything he could want. Perhaps what's most important to him is giving back to others.
You can facilitate this by making a donation in his name to a charity that means something on a personal level to him.
Still, want to provide an experience to match the donation? Consider entering him in a walk or race that benefits a good cause, or signing up to volunteer as a family at a local charity.
Conclusion
Sometimes the best gifts in life are those we give to others; if the man in your life feels that way, a donation may be the best option.
This is the year to pick something new. Handprint Christmas tree ornaments are wonderful and sentimental, but, you can go above and beyond by selecting from the options listed above. Make this Father's Day something special by trying something new.
Anum Yoon is a personal finance writer who is dedicated to sharing her insights on money management with others. She believes that a greener, energy-efficient lifestyle is the key to living a more fulfilling life. When she's not typing away on her keyboard, you can find her poring over a new recipe she found on Pinterest or at the power rack in her gym. Catch her on Twitter or sign up for her newsletter here to find out what she's sharing!
The following two tabs change content below.
Latina mom of 4 married to wonderful Greek gentleman. Living in southeast PA and trying to juggle family and a household while trying to earn an income from home. Follow my stay at home journey as I discover how to earn money and save money so we can continue to live debt-free.
Latest posts by Joyce @ My Stay At Home Adventures (see all)