15 of The Best Puerto Rican Desserts
This post may contain affiliate links which might earn us money. Please read my Disclosure and Privacy policies here
Puerto Rican cuisine is lauded for its bold flavors, fresh ingredients, and unique spice combinations. But what about the sweeter side of things? Puerto Rican desserts are in a league of their own, with various textures, colors, and flavors that will tantalize your taste buds.
Desserts are an important part of Puerto Rican culture and history, often served during special occasions and celebrations. Many traditional Puerto Rican dessert recipes have been passed down through generations, making them an integral part of the island's culinary heritage.
When we think about Puerto Rican food culture, desserts hold a special place in our hearts as they represent our history and heritage like no other dish. Enjoying these traditional desserts allows us to appreciate the unique flavors from centuries of cultural blending in this beautiful island country!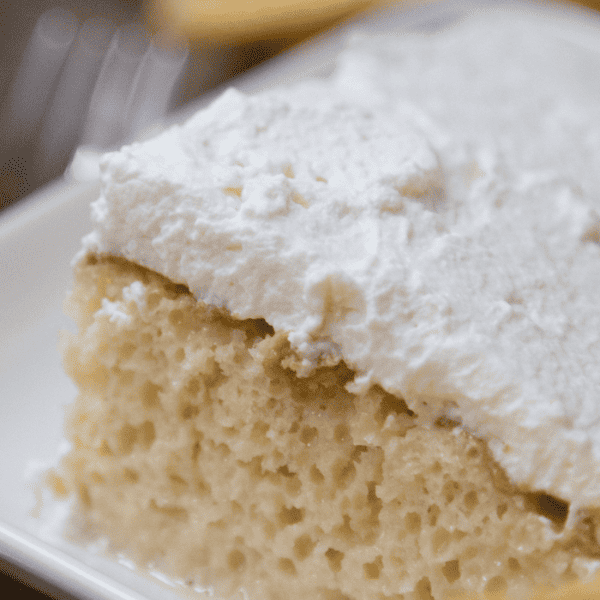 Whether you're a seasoned foodie or have a sweet tooth, Puerto Rican desserts are a must-try. They offer a unique and delicious experience that will leave your taste buds singing.
So next time you're in Puerto Rico or simply looking for a new dessert recipe, consider exploring the sweet world of Puerto Rican desserts.
What is a popular dessert in Puerto Rico?
Puerto Rican cuisine is known for its bold flavors, fresh ingredients, and unique spice combinations. But the real star of any Puerto Rican meal is dessert. From creamy custards to zesty desserts, here are some must-try Puerto Rican desserts you can't miss!
Flan
Flan is a classic Puerto Rican dessert made from sweetened condensed milk, eggs, and caramel. This smooth custard has an irresistible taste and melt-in-your-mouth texture that will make it a hit at your next party.
The velvety creaminess and slightly acidic caramel notes make it impossible to resist.
Tembleque
Tembleque (meaning "trembling" in Spanish) is a delicious coconut pudding with cinnamon for added flavor. Its silky texture comes from combining cornstarch, coconut milk, and sugar, making it light and indulgent.
Plus, with its vibrant yellow color, it's sure to catch the eye of many admirers.
Flancocho
Flancocho is a popular Puerto Rican dessert that has been enjoyed for centuries. It is a delicious cake made of two layers–a flan layer and a sponge cake layer. The top layer is creamy, custard-like flan, while the bottom layer is a light, airy sponge cake.
This classic confection is typically served with dulce de leche or sweet condensed milk poured over the top.
Mantecaditos
Mantecaditos are small, round cakes with creamy buttercream rolled in shredded coconut flakes. They first appeared in 19th-century Puerto Rico and quickly became popular due to their moist texture, crunchy exterior, and delectable taste. Today, mantecaditos are a favorite among both locals and tourists alike.
Have them for breakfast or treat yourself for dessert–one thing's for sure: no visit to Puerto Rico is complete without sampling some of these delicious little goodies!
Puerto Rican Salted Coconut Flan is a popular dessert in Puerto Rico, perfect for any occasion. This creamy custard has the ideal balance of sweetness and saltiness, making it an irresistible treat! It's made with condensed, evaporated, granulated sugar, egg yolks, sweetened shredded coconut, and salt.
Tres Leches Cake
Tres Leches Cake is a classic Puerto Rican dessert that's sure to tantalize your taste buds. Made with evaporated milk, condensed milk, and heavy cream, this moist and creamy cake has just the right amount of sweetness. The unique texture comes from the combination of these three milks, also known as "tres leches" in Spanish.
What is the traditional Puerto Rico desert?
Puerto Rican cuisine is not just about savory dishes–delicious sweet treats can also be abundant! Let's look at the top five must-try traditional desserts in Puerto Rico and all the tastiness they offer!
Brazo Gitano
Brazo Gitano is a traditional Puerto Rican cake roll made with sponge cake and filled with various fillings like guava, dulce de leche, and cream cheese. This pastelillo (a sweet pastry) is often served as part of a festive occasion or during holidays like Easter.
"brazo gitano" means "gypsy arm" in Spanish, as the cake roll is usually shaped like an arm. This dessert is light and airy with a delicious custard-like cream that makes it irresistible!
Cocadas
Cocadas are traditional Puerto Rican sweets made with coconut and condensed milk. This delicious treat has been enjoyed for centuries and can be found throughout the island.
These small cakes feature a crunchy, golden-brown crust filled with shredded coconut and sweetened with condensed milk. Combining these two ingredients creates an intense flavor that is irresistible! Cocadas are perfectly served alone or with a scoop of ice cream or freshly whipped cream.
Majerete
Majerete is a traditional Puerto Rican pudding made with coconut milk, sugar, eggs, and cornstarch. It has an incredibly creamy consistency that makes it impossible to resist!
This sweet treat is usually served during holidays like Christmas or Thanksgiving as part of the main dessert spread. Majerete is often topped with grated coconut or cinnamon powder for extra flavor.
Quesito
Quesito is a traditional sweet pastry with cream cheese, guava paste, and raisins. This dessert originated in Puerto Rico and has become incredibly popular throughout Latin America.
Quesito is usually deep-fried to give it a crunchy texture. It is served with a cup of café con leche or hot chocolate. It's one of the most delicious Puerto Rican desserts!
Budín
Budín is a traditional Puerto Rican dessert that's been enjoyed for centuries. The dense and moist cake is made with sweet plantains and coconut milk and topped with caramelized brown sugar. This classic dish features a unique flavor profile–sweet yet subtle–that will tantalize your taste buds!
Arroz Con Dulce: Puerto Rican Rice Pudding
Arroz con Dulce (rice pudding) is made by stirring cooked rice into coconut milk, cinnamon, raisins, and other spices. It's served warm or cold, but it's an absolute delight!
With its hint of sweetness and comforting warmth, this dessert is sure to satisfy every craving. Plus, it's easy to make, so feel free to try it at home.
Polvorones
Polvorones are traditional Puerto Rican desserts that have been enjoyed for centuries. These small treats are made with all-purpose flour, butter, and sugar and then shaped into rounds before being baked to perfection. The result is a crunchy little delicacy with a sweet and buttery flavor–perfect for any occasion!
Pineapple Rum Cake
Pineapple Rum Cake is an iconic Puerto Rican dessert that locals and visitors enjoy. This classic treat is made with pineapple, rum, and other ingredients such as all-purpose flour, butter, eggs, baking soda, and salt.
What is a popular cold treat in Puerto Rico?
If you're looking for unique cool treats, here's a list of popular options locals love! These are just some of the amazing cold treats you should try when visiting Puerto Rico, but there are so many more out there waiting to be discovered!
Raspado
This Puerto Rican take on the snow cone is made with shaved ice, condensed milk, and various tropical flavors like guava, tamarind, mango, or passion fruit.
Limber
This sweet and tangy snack combines limes, sugar, and honey. Limber can be served in a glass or even as an ice pop.
Coquito is one of Puerto Rico's signature cocktails and can be served as a dessert! This coconut-based concoction combines condensed milk, evaporated milk, cinnamon, nutmeg, and coconut cream for a truly decadent flavor experience.
Coquito has been enjoyed in Puerto Rico for years. It has become a popular Christmas tradition for many families around the world.
Fresas con Crema is a classic summer dessert combining strawberries, cream, evaporated milk, and sugar in perfect harmony. This cold treat can be found all over the island during the warmer months. Still, there are also many variations, such as adding pineapple or mixing other fruits.
Mamey Sapote Smoothie
The mamey sapote smoothie gives the batido a creamy texture and fruity flavor, which makes it one of the most popular drinks on the island! This refreshing drink is made with mamey sapote, one of the most beloved fruits in Puerto Rico.
It's a must-try when visiting Puerto Rico, so make sure to give it a try. Pair it with an appetizer like bacalaitos (codfish fritters) or spring rolls to enjoy it best.
Piña Colada
Piña coladas are already a tropical favorite, but did you know they can also be enjoyed frozen? Puerto Rico's version of the Piña Colada is made with pineapple, coconut cream, and rum. It's an icy treat that can be enjoyed any time of the year!
For an extra twist, add some fresh lime juice to make it a "Lime Colada," or add muddled mint leaves for an even more flavorful drink. Enjoy responsibly!