July Income Report & August Goals
This post may contain affiliate links which might earn us money. Please read my Disclosure and Privacy policies here
August is here, you income loving people! I'm excited for some reason, I'm not sure why. Though July was full of heartaches and happiness, at the same time, I have to say I grew up more. Let's get this July blog income report going and follow it with my August goals, shall we?
July Personal Goals
I was hit with a terrible blow that added to my already personal problems I was having this July. One of my closest friends, and my personal rock, was diagnosed with cancer. If you are a long time reader, you know that Sherry is one of my awesome friends and is also a writer for My Stay At Home Adventures.
Before I even get to my income report, I wanted to let you know that Sherry is doing good as expected, and she will be back to writing. She is an amazing friend and mom who helped me and my family through my son's Autism diagnosis in January, among other things. 🙂
Sherry is passionate about special needs. Sherry's life wasn't an easy one. It was full of people not understanding about special needs and passing judgment on her. She didn't have the support system we have now.
Yet Sherry wrote about her journey, which is amazing and touching, one to motivate other moms out there. Sherry wrote 3 amazing posts on here at my Stay At Home Adventures, and you can read them by clicking here. You can also read about her life here in her Sher Lesson's page.
She is so amazing, she is sharing her journey with cancer here and you are more than welcome to show love and support and join this group. My rock needs prayers and support.
Thank you for allowing me the time to talk about Sherry. Now, back to July personal goals.
I WILL SPEND TIME WITH MY HUSBAND – This happened, and let me just say that not having all those date night from months ago was so worth it. My husband is amazing and I wouldn't trade him for anything in the world.
Remember last month's income report? I shared about how my income was going and how basically we didn't have any date nights. I also mentioned that I love Shania Twain and even shared a video of one of my favorite songs.
This year has been rough for me personally. My motherly skills have been tested. My friendships have been tested as well, and I have been handling it as well as can be because I am being optimistic. I am also blessed with a great husband who understands when I need to cry, scream, and cuss. 🙂
We had a date night scheduled in which I didn't know what or where were going in July. It was a surprise. My husband had everything planned, even had a babysitter for our boys. Quite honestly, I thought we were going to the beach or something like that for the evening.
He told me to dress comfortable and relaxed. So I dressed in shorts a nice shirt and flip flops my mom got me from Puerto Rico. We drove towards Philadelphia and I assumed we were going to Jersey.
To my surprise, he had bought tickets to see Shania Twain!!! Scratch that one from my bucket list. If you follow me on Instagram, I posted some fabulous pictures of this event.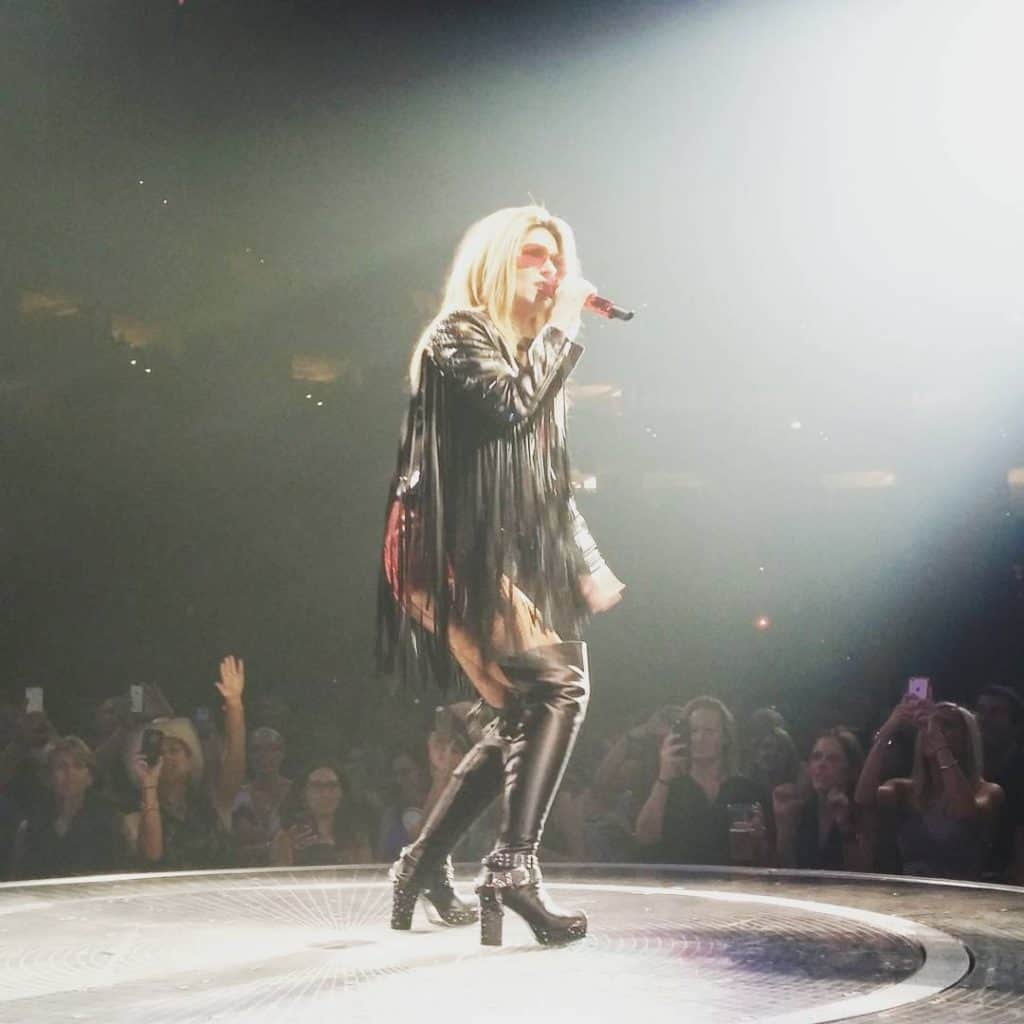 She touched my right hand and I haven't washed it since. Amazing concert, and yes, Puerto Ricans DO love Shania! LOL
Work on a new summer routine for my boys – August is another break for my son before he starts going to Kindergarten this fall.
Make our vacation plans for August – We decided to skip summer vacation due to personal reasons. Staycations for the win!
July Blog Goal
Invest in my blog

– Sure did spend some money on my blog, and I am happy about it. What I love is that the money came from the blog.
Continue to write in my e-Book –This is ongoing and I'm doing pretty good.

Continue work on Christmas in July Challenge

– I wrote a few post about having debt free Christmas that I am so happy with.
I did what I set to do for my blog last month. I also decided to set out a routine and continue to work on projects for the fall and holidays. One thing I will say is that paying for advertisements is paying off and I am truly seeing the results I want.
I also focused on increasing my social media and you will see an improvement on numbers as well. I didn't spend time on Google+ as rumors of its faith are being talked about this week. Social media is my top traffic and I think Facebook is also very important and loves you if you pay.
As I mentioned before, I am here to run a business and I also have other future projects in the works. So far, I haven't received any sponsor posts, so I am anticipating that August is going to be a low one for income. I am projecting my ads will be my only source of income, and that is OK.
July Social Media Update
Pinterest – 205 July –

2525

Facebook – 1374 July –

2350

Twitter – 851 July –

1025

Google + – 656 July –

659
Visits – 22,757
Pageviews – 28,943
Ad Network Income: $113.17
Adsense – $26.29
Media Net – $43.67
Infolinks – $00.00
TBN – $43.21
Affiliate Sales: $250.14
Sponsored Post – $00.00
Total July Site Income – $363.31
Now this is the money I received in my accounts.
Escalate Network – $43.48 (June money)
CapitalOne360 – $00.00
Tap Influence – $200.00
Infolinks – $60.92
Linqia– $0.00

MSM Affiliate – $8.50
Total amount actually paid in July – $309.90
Total July Blog Expenses
Last month, I spent a lot of money. Either on advertisements, hosting, printer/scanner broke, and I also paid $99.00 to sign up on with TBN. Last month I spent a total of over $500 on the site and things I needed for it.
I am not even going to go into details, but the top 3 expenses were printer/scanner, hosting, and The Blogger Network.
Add the additional monthly expenses:
BoardBooster – $10.00
Advertisement – $34.61 – I gave Pinterest a try, I quit with Pinterest.
Canva – $10.00
P.O. Box Renewal -$16.00
Izea – $5.00 – Last month I'm doing this.
August Personal Goals
I don't know what can top our date night after seeing Shania Twain. Ha ha!
This month I will:
Focus on transitioning my son to full time school – Meaning I have to learn to cope that my baby is going to school full time.
Spend one on one with each 3 of my kids – I need to take time and spend time with each one of my kids individually. I need it.
Start making tomato sauce – Our garden is starting to bloom, after creating homemade tomato sauce last year, we just can't wait.
Take a look over our finances – We are at a point where we need to sit and focus on where we are with our financial goals and see if maybe we need to switch it around.
Blog Goals
Work on The Happy Home Life – This was an investment, I think, will pay off for me and my blogging friends. I think that the minute I decided to join a group of bloggers with the same goals in our mind, is when I started to flourish.
See where I am at with my blog finances – I need to see where I am at on my blog budget and see where to invest again. I think I am on the right track with social media, and Facebook is something that is working.
Continue to work on my e-book – this is something that is going to take me a few months to complete.
There you have my blogging online income and August goals. How did you do last month? Did you make it or break it? Where did you struggle?