When I decided to take "my little blog that could" to the next level in June 2013, I never imagined how something I wanted to do so bad turned out to be one of my biggest failure as a blogger.
Before I even get to the reasons that lead to my blogging failure, let me recap on how my intentions of becoming a part time blogger came about. You see, this girl loved to save and find free stuff online. I had a blog that I enjoyed posting where I found my free stuff at. I was also on my road to becoming debt free. We were paying my debt and planning for our future.
It was my own personal blog where I could inform my friends about my deals and findings online, nothing major. Monetizing the blog came in form as Google Adsense, nothing more; not even affiliate links or anything else. I didn't really talk about our debt journey because I really didn't want my real life family and friends to know about it.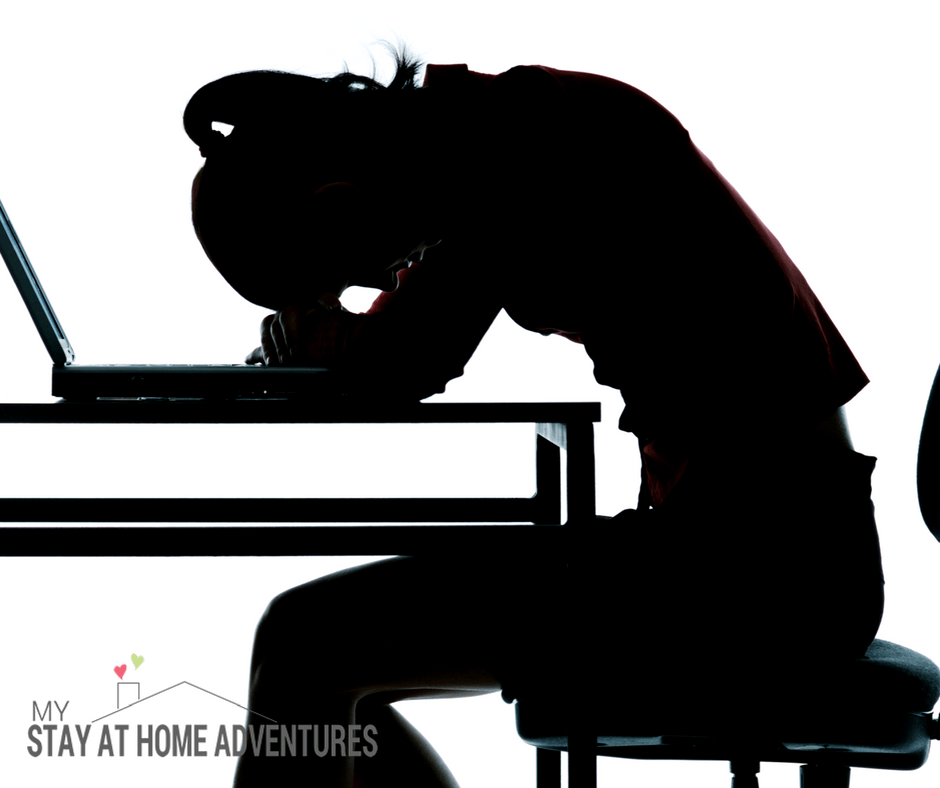 As the years passed, and I started to research about blogging and such, I did some updates and joined some coupon affiliates; but nothing major. As the blog started picking up some viewers (nothing major) I wanted to experiment with word press and self hosting, and get a little bit more serious about my blog.
After doing my own blog transferring myself, I was so proud of this accomplishment. Heck, I even installed WordPress to Bluehost.com. I called it my My Stay At Home Adventures because this was the new chapter of my life.
I was excited. I wanted to take this blog places. I wanted to share my financial story, help others, and let others into my new journey as a stay at home mom.
Ideas about the blog were flying in, I was happy and excited to get my blog going. I posted a few posts and then something that I have been dealing with my entire life hit me. My INSECURITIES. My stupid insecurities came full force.
I wasn't a good writer. People will find me stupid. You can't compete with others.
These insecurities started rolling in and prevented me from going forward with my plan to make something out of My Stay At Home Adventures. I did something that I regret till this day, I settled for mediocre when it came to my blog because of it. My blog never went further than a few views. I wrote passionately about saving, finances, ways to save money; but I didn't do anything else to promote the blog.
My insecurities prevented me from posting anything in any social media. I wouldn't even use my real name for that reason. So please don't be mad at me for not using my real name, if it makes you feel any better, and you want to know, my name is Joyce. (Yes, I was born in Puerto Rico and my mother named me, Joyce. Don't ask. LOL)
What gets me mad about myself is that I am natural cheerleader by heart. I root for others, but when it comes to my own things, I set it for last. I feared that I wasn't good enough to show the world that I could write, that I could help others take control of their finances, that I simply wasn't good enough; stalled my blog and my hard work .
The Turning Point
A request from one of my favorite bloggers for an interview came to me via email in September. She wanted to see if I was able to be interviewed about life after debt, and she thought of me right away. I was so happy that she thought of me, but then after that quick rush of excitement, the insecurities started to creep back.
I knew the post would give much needed traffic to my blog. I didn't want to let my friends down because I was such a "terrible blogger." My writing wasn't as good as hers. I panicked, because after reading her blogs for over a year, and seeing how fabulous her blog was; I didn't want to disappoint her.
My intentions were to reply with a polite and friendly 'thank you for thinking of me' and use our wedding as an excuse not to do it. Mind you, my wedding was about a month away and she wasn't asking for much, just a simple short interview. That's when something snap inside of me.
This is not the first time I passed on an offer that involves blogging, but this particular offer was to help me and my blog that I loved and worked so hard to grow. I was going to let my blogging friend down by rejecting her offer as well. She thought of me and she didn't have to. She supports me just as I support her with each others' blog, so why couldn't I just suck it up and do it? She believed in me when I didn't.
Again, my stupid insecurities were preventing me from moving forward and improving my blog. That's when I just went for it. I didn't let my insecurities prevent me from killing my debt and becoming a stay at home mom. So why prevent it from doing this interview and reach my goal of moving my blog forward.
My debt free story needed to be heard. I wanted others to know, and benefit, from my story. This is why I started My Stay At Home Adventures. This is what I wanted to do. I was given a chance, and I was the one preventing it because of my insecurities.
I replied back to my friend and said yes, I would love to. As scared as I was, I completed the interview, and it was posted on the website a few weeks later.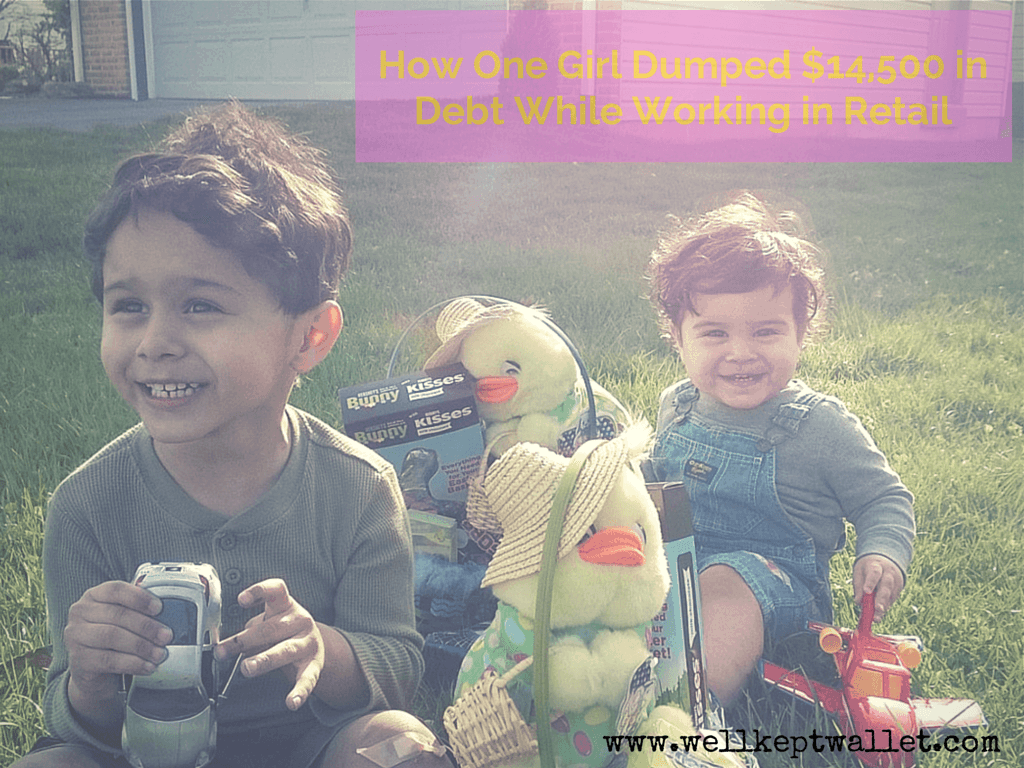 The day it was published, I did something else I've never done before; I shared it with my family and friends. This was so liberating, and the feedback that came from my family and friends was not the negative or mocking as I pictured.
It was honest to God admiration of what I have accomplished over the years. How proud they were of what I have done with my finances and how excited they were of my blog.
From that day, my views on how I manage my blog have changed. I have learned that I needed to stop letting my fears and insecurities ruin my life. My biggest failure as a blogger had nothing to do with the actual blog itself, but with me and my insecurities.
If my tiny blog can help others financially, motivate them, and make them laugh and smile even a little; then this is what I'm going to do. Through ups and down, I will make my goal of creating a profitable site that people love and enjoy.
Since kicking my insecurities to the side, my blog has picked up viewers and is going strong. I have taken the step to move my blog to the next level. I thank you Laurie, though you don't even know, for making me face these insecurities and allowing me to share my debt journey with others. For allowing me to finally take the step in the right direction, and continue with my goal of building My Stay At Home Adventures.
I will write, I will be me, and I will not let any insecurities ruin this Stay At Home Adventures.
The following two tabs change content below.
Latina mom of 4 married to wonderful Greek gentleman. Living in southeast PA and trying to juggle family and a household while trying to earn an income from home. Follow my stay at home journey as I discover how to earn money and save money so we can continue to live debt-free.
Latest posts by Joyce @ My Stay At Home Adventures (see all)