Amazon Wedding Registry
This post may contain affiliate links which might earn us money. Please read my Disclosure and Privacy policies here
Part of our wedding planning series we are going to discuss wedding registries. Since we weren't sure if we wanted to and after many of our friends and family told us "why not? Do it!" We decided to  start a wedding registry.  There are so many great wedding registries out here but we decided to create an Amazon.com Wedding Registry. Read why below.
Why Amazon?
Why not? We love Amazon.com. I think the majority of our family and friends love Amazon.com too. Why bother to create a wedding registry with Macy, and other stores we don't normally shop nor near around us? We are very conscious of prices and saving money and the idea of creating a wedding registry that will not save my guests and family money is not my style.
With Amazon Wedding Registry we get a wide selection of items to choose from.
We are able to add from other websites to our registry by installing the Universal Registry button on our browser.
After our wedding we receive a one-time coupon for 10% off select items across Amazon.com.
Free shipping on items over $35 (Restrictions apply).
We get bonus gifts when we register for items from select vendors and when our guests make purchases.
Creating your Amazon.com registry is easy.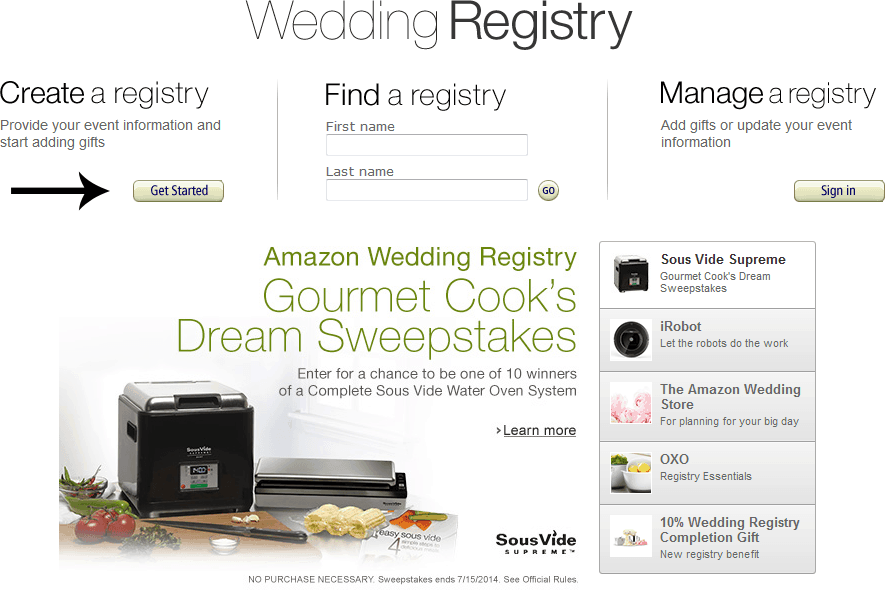 To create your registry click here to sign in or create an Amazon.com account.
Fill out the About You and Your Partner form. You can grant your partner permission to the registry by clicking Partner Permission. You need your partner's email address for activation purposes.
Click next section and fill out the About Your Wedding form.
Select your Permissions and Preference to your account.
Your registration is complete!
Create an Amazon Wedding Registry here!
Your Amazon wedding registry can be traditional and non traditional as you want. Amazon offers some helpful guides for brides to be like myself who are clueless when it comes to wedding registries. I hope you considered how much time and money you will save by using Amazon Wedding Register.