Affordable Kindergarten Math App
This post may contain affiliate links which might earn us money. Please read my Disclosure and Privacy policies here
Are you looking for an affordable kindergarten math app for your children? Check out Zap Zap Kindergarten Math!
Back in early June, I was approached by Zap Zap Math to see their affordable Kindergarten math app called, Zap Zap Kindergarten Math.
Honestly, I was skeptical at first because as a frugal blogger I don't like pushing or reviewing things that I don't use nor like or for that matter that cost money.
If you may not know, I am keen on education. I believe that educating yourself is essential in life and this goes for my kids too. I have two children on the spectrum and learning is what they crave.
I accepted the opportunity because I wanted to see how this app did with my kids and to be honest, I was surprised.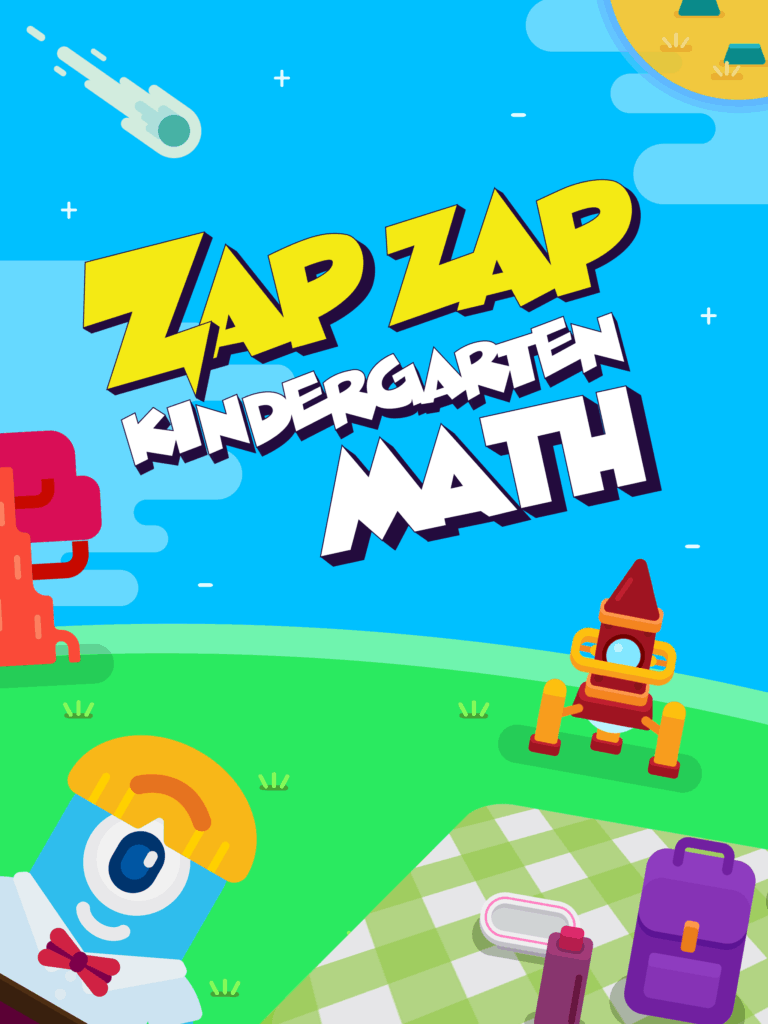 As stated before the downloadable app is called Zap Zap Kindergarten Math and it launched June 29th, 2017. If the name sounds familiar, it is because you might have heard of Zap Zap Math before.
If you haven't heard of them, don't worry I will give you a bit of a background about this company.
Zap Zap Math is a math app that focuses on improving kids math skills by building the most engaging and fun digital ecosystem in the world.
One thing clear is that as parents we all know that the way our children are learning math has changed dramatically. Zap Zap Math knows this, and it is making sure that kids are falling in love with math!
This is evident when you download Zap Zap Kindergarten Math, and before I continue, I wanted to let you know that this is not a free app. We paid $2.99 for this app which is not a bad price at all for an educational app.
Zap Zap Kindergarten Math helps kids solve math problems through a series of fun games. These games mirror US Common Core and are a series of fun math puzzles.
Personally, I didn't expect to see these styles of games as we are used to seeing other apps use basic math that does not reflect what is being taught in our school district.
My boys enjoyed interacting with this app which surprised me as their attention to individual apps is not the greatest. The reason why they seem to be attracted more to this app was that of their interactive tool that seems to fit what my six-year-old unique needs were.
After a while, it appears that the app got easier for him to understand and he started to even enjoyed playing with this app.
He recognized math problems because it became familiar with what he has been learning in school.
For my four-year-old, it was a bit confusing, and it took a bit longer to grasp. Now, my little boy knows his numbers and is starting to understand addition.
This affordable Kindergarten app will be beneficial for him as he will be starting full-time Kindergarten soon.
Now one thing I want to make clear that the math practice was structured well in a module- oriented manner. Now my four-year-old was enjoying shapes and measurements, and my 6-year-old was enjoying plus and minus.
Yes, the structure of these modules include:
Number Recognition
Plus and Minus
Shapes and Measurement
Overall I will say that for this affordable price I know my boys will be enjoying this app and so would we! As parents, we want the best for our children, and this Zap Zap Kindergarten Math won't disappoint you.
Again, this is an app reflects common core standards that your child will be learning in school or is learning in school. Why not make it more fun for them to learn!
Download Zap Zap Kindergarten Math below:
I was compensated for giving my honest review about Zap Zap Kindergarten Math. All opinion expressed in this post are all my own.