Stay Fresh This Holiday Season
This post may contain affiliate links which might earn us money. Please read my Disclosure and Privacy policies here
This post is sponsored by Summer's Eve®, but all thoughts and opinions are my own.
How to Stay Fresh This Holiday Season? It's the holiday season and quite honestly it's one of the busiest seasons for us moms.
Today we are going to learn how to stay fresh so you can keep enjoying this holiday season.
Let's begin!
If your family is like any other family, you will probably be busy dealing with shopping, gatherings and even traveling.
We do so much during the holiday season that as moms it is so hard for us to stay fresh throughout the day.
The good news is that today you are going to learn how to stay fresh this holiday season, so you can focus on things that matter most.
7 Tips to Stay Fresh During the Holiday Season
Get Enough Sleep
I know this can be hard for many, but we all know that sleep is essential and having the proper amount of sleep will help.
Studies recommend 6-8 hours of sleep to help you get through your busiest days during the holidays.
Don't Skip Breakfast
Many moms have a hard time eating breakfast, but the reality is that skipping breakfast is going to affect your day.
Treat breakfast as a source of energy. If you can take vitamins in the morning, you can eat breakfast.

Stay Clean & Fresh
During a busy day when you are tired and need to refresh, we recommend Summer's Eve® Cleansing Cloths and Summer's Eve® Cleansing Wash.
When your day includes holiday shopping, exercising, or need to get ready to tackle the next plan for the day, using Summer's Eve® Cleansing Cloths will wipe away odor-causing bacteria and help keep you fresh.
You see, the Cleansing Cloths provide an easy and discreet way to help you stay fresh and clean by wiping away odor-causing bacteria.
Summer's Eve® Cleansing Wash is a safe and gentle way to wash your most sensitive areas and again, removing odor-causing bacteria. It is lightly fragranced and created for your most intimate areas.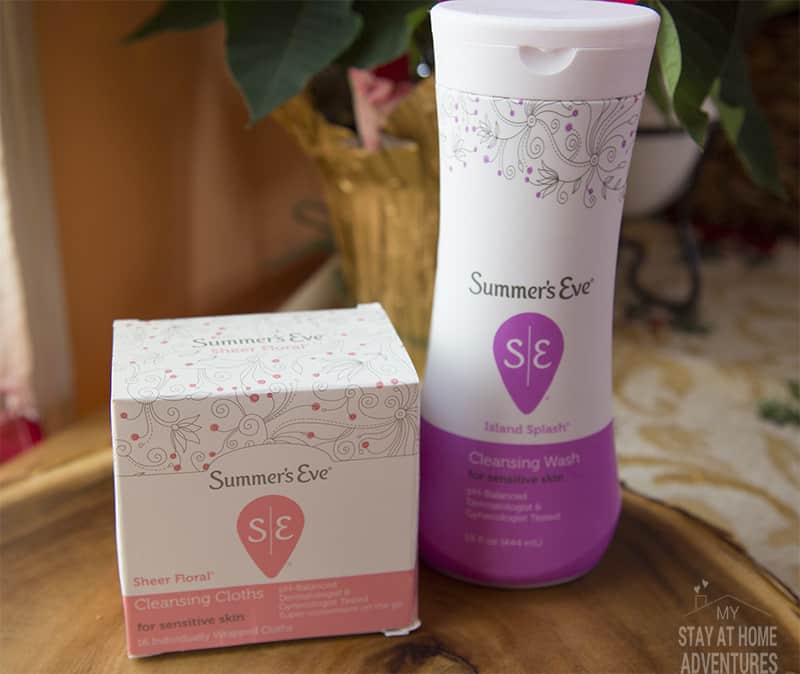 Only Summer's Eve® provides 5-in-1 freshness:
Clinically Tested Safe Scents™.
Removes odor-causing bacteria.
pH-Balanced.
Free from dyes and parabens.
Gently cleanses & freshens.
Before I continue, let me just add that Summer's Eve® is a trusted leader in feminine care products and the products are gynecologist and dermatologist-tested for safety. The formula is created to work with your body and keep you feeling confident and fresh.
Again, when you are rushing and don't have time to take a shower why not give Summer's Ever® products a try to help keep fresh throughout your busy day?
Brush Your Teeth
Take the time out of your day during this holiday season to brush your teeth twice a day. This will help you keep your mouth nice and fresh.
Drink Water
Don't forget to stay dehydrated and for that reason make sure you drink water during your day.
Moisturize
Keep your skin nice and moisturized during the day. Carry a small bottle of your favorite moisturizer and keep applying throughout the day.

Don't Forget Your Deodorant
During a day full of holiday commitments, make sure you reapply your deodorant to keep fresh.
Conclusion
With these tips, you will be able to stay fresh all day during the holiday season. Remember that products from Summer's Eve® were designed with us in mind and to help us stay fresh and feel confident.
Enjoy your holiday season!