Ways to Hang With Friends and Not Waste Money
This post may contain affiliate links which might earn us money. Please read my Disclosure and Privacy policies here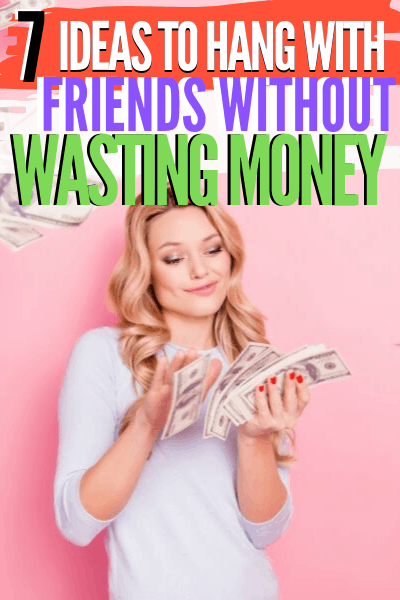 Let's be honest here for a minute, when you are on a budget and avoiding spending unnecessary money, things like friends gathering can be hard.
We love to spend time with our friends.
I know I loved to spend time with my friends when we were not working.
But the reality was that when I was learning to manage my money, and killing my debt, we were living on a tight budget.
I even skipped a few gatherings just to avoid unnecessary spending.
Why?
Seeing and spending time with my buddies sometime was difficult for me with my tight budget. Yet, I managed.
You see, the truth is that I learned a few tricks to continue to hang with my besties and not blow my money without affecting my finances and my friendship.
One big tip I learned is that people don't want to go out and spend tons of money. They don't!
They are just happy to simply hang out and have a good time.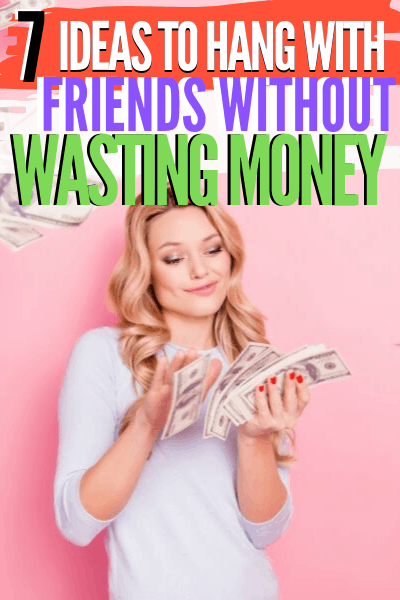 7 Tips to Hang With Friends Without Spending Unnecessary Money
Stay Home
This works for people with enough home space to invite people over. Doing things like playing games, watching movies, and eating a nice meal at home is always fun.
Taking turns going to each other's homes can allow everyone to enjoy themselves while giving them a break from hosting a gathering.
This is one of my favorite things to do. Put luck, taco nights were fun and affordable, and everyone enjoyed it.
Related posts:
Go to a Park
Meeting at a park to walk, jog, play frisbee, or do other things is also an entertaining and inexpensive way to do things with your friends.
It's always more motivating to exercise and do physical activities with friends than doing them alone. It's also more enjoyable to do activities with friends while having deeper conversations and sharing laughter.
Go Hiking
You can make hiking more exciting if you add geocaching to it. This is a fun way to enjoy time with friends without spending money. If you've never done geocaching, you're missing out. It's very motivating.
Link – https://www.geocaching.com/play
Volunteer Together
You can set up volunteering events together depending on how healthy you are. They can be related to larger events or a regular thing like building houses with Habitat for Humanity.
If you can find something that is more regular than you can do on a good schedule, it'll become a habit.
Another way our work buddies would get together was by volunteering and let me tell you we had so much fun!
Check Habitat For Humanity for group volunteering.
I saved money and had a great memorable time!
Learn Something New
You don't have to pay for a costly class. Each of your friends, including you, is an expert at something. Set up a monthly class where you can take turns teaching friends new things. You can do anything anyone is interested in.
You may be one of the first in your friendship group to start planning less pricy but fun events, but likely they'll enjoy it so much they'll follow suit and start planning free or cheap things themselves to avoid spending unnecessary money.
Start a Book Club
This is a great way to spend an evening. You can host it at home with BYOB (bring your own bottle) drinks and snacks to make it less costly. Choose a book, read it, and meet regularly to discuss the reading assignment.
When I was pregnant with my second son and in the middle of my financial journey, our book club was one of my favorite things to look forward to.
As "pregnant" as I was, this was amazing as I went out to different homes each month for our book club gathering.
Play Online Games
If you and your friends are gamers, there are many free multi-player games you all can enjoy playing on your day off while chatting away.
Eating out can cost a lot of money, and as you can see, there are many ways you and your friends can enjoy each other without spending unnecessary money.
From online gaming to hikes, your tight budget won't suffer, and neither would your friendship.
Your turn: What other ways can you hang out with your friends without spending unnecessary money? Share your tips with us!