January Goals Updates, February Goals + Online Income Report
This post may contain affiliate links which might earn us money. Please read my Disclosure and Privacy policies here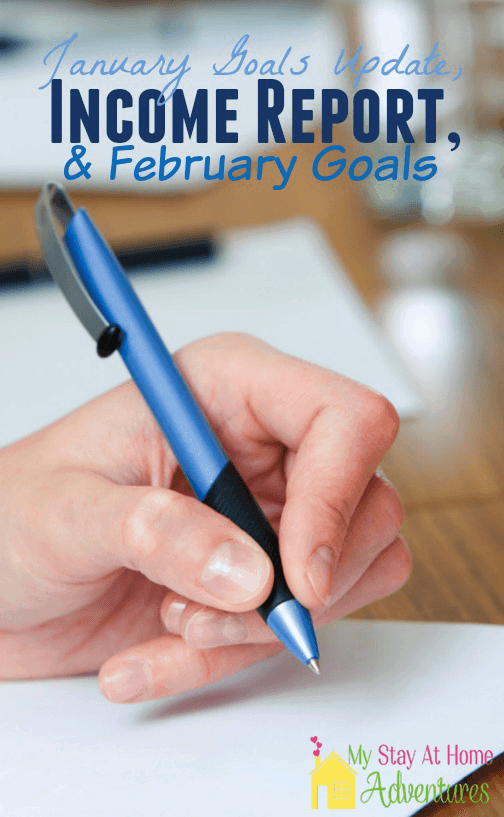 Is February already! Already? Can you believe it? As I sit here typing this January Goals Updates, February Goals + Online Income Report and can't believe it myself. So January was a memorable one as I posted last Saturday. I wanted to first thank those who took the time to send me some wonderful emails. THANK YOU!  Since I stated I wanted to take this blog to the next level and and start making an online income I also was opened enough to include how much I made on this post.
Now let's get this post started and see how we did in January. January was a pretty eventful month for us. We had dental emergency that affected us financially. Now I know that I sound like a broken record when I say this, but thanks to our emergency fund we were able to handle it without worrying about finances.
If you need help getting started with your emergency fund I have written many posts about saving money but I'll be nice and post this one. 🙂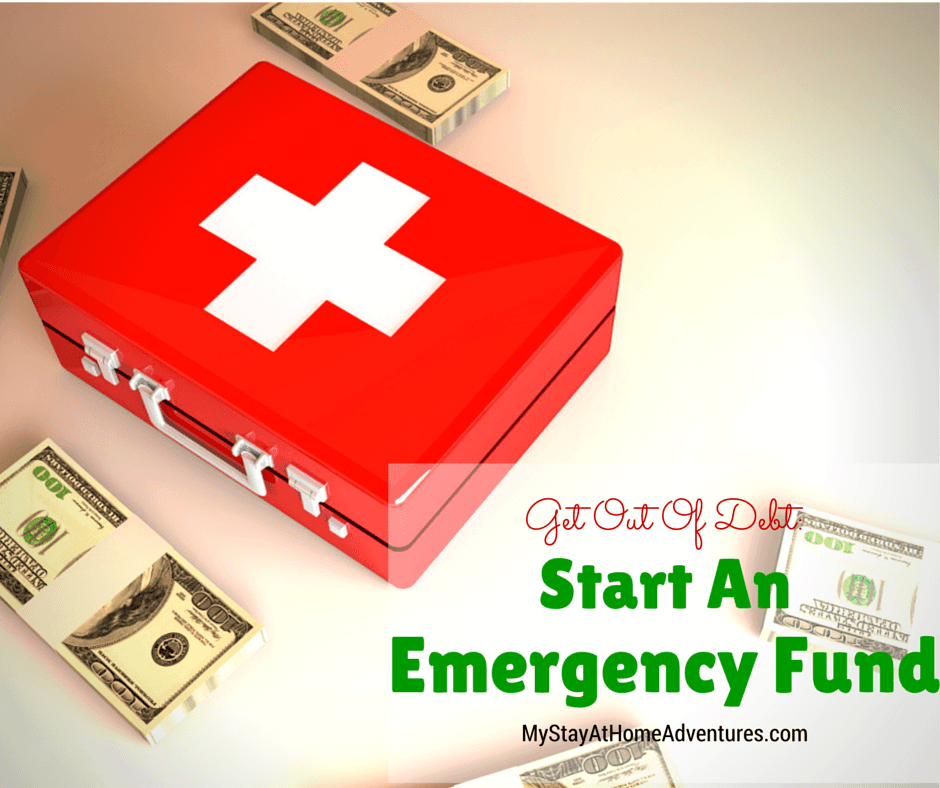 Get out of debt: Start An Emergency Fund
January 2015 Goals
In January we made yearly goals and we did a monthly goals. I want to stick with the monthly goals on this post. If you would like to read about our yearly goals you are more than welcome to read it here.
Save $200 towards our emergency fund – We did managed to save about $500 only to use #305 toward our medical emergency. The husband is fine and recovering. His Colgate smile is up and running.
Celebrate my birthday with family and friends – Celebrated my birthday with my family. My wonderful husband took me out to eat. Got together with a few friends as well.
Exercise 20 minutes every day – I continue to work on this and I'm doing pretty good. Do I do it every day? The answer is no and I need to make some progress on this.
Get rid of cable – My husband literally waited until the last day of the month to give them a call. I knew this was NOT going to happen like I anticipated. He got the bill cut down $15 for one year. He wants it for now and I have to compromise with him. I think he did a good job negotiating it down.
Start getting ready for my garden – I get so excited when I talk about this. I truly enjoyed my garden so much.
Increase blog views to 20,000 this month – Let me start by saying that I am more than determine to make this site profitable. I want to make sure that I am able to be home for my children. I have worked so hard and paid a few hundreds of dollars to improve the way I run this blog.
I want to make sure you all understand that my blog was not receiving hardly any views. Average about 110/ a day. My 2014 total views (WordPress) was 50,008 total. YES, that's how many views My Stay At Home Adventures had according to WordPress had for 2014.
Last month according to WordPress Stats, My Stay At Home Adventures received 31,374. That's the number alone. I know that tons of you page views  numbers are in the 100K but the point of this post is  to show my progress or failures. As you can see the hard work is showing and each day continues to grow.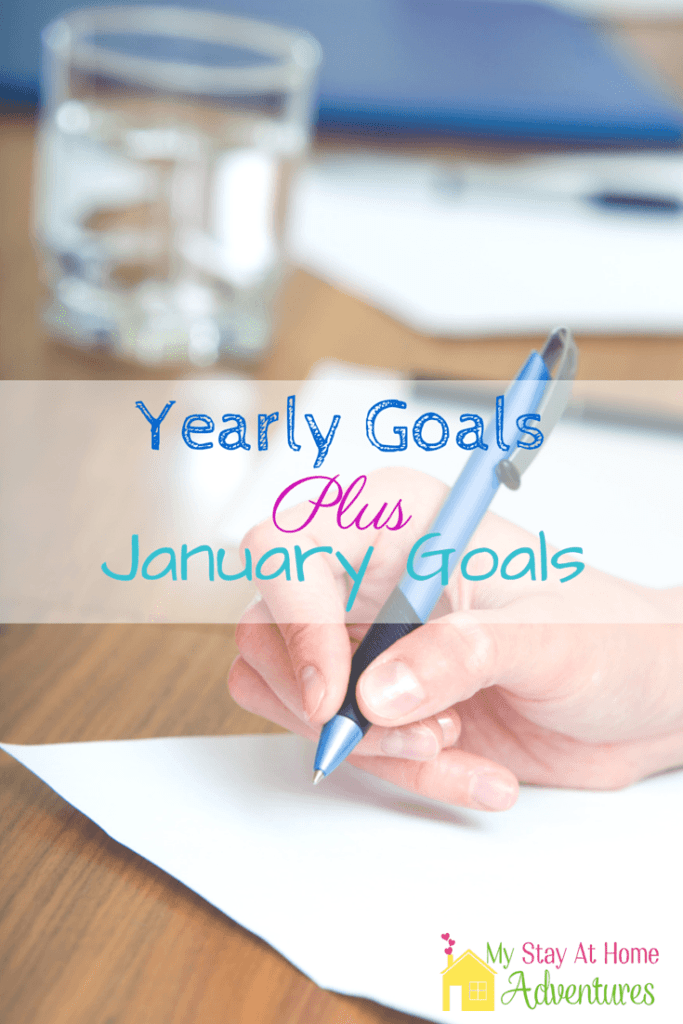 January 2015 Online Income + Blog Progress
Because I want to start making some form of income online I am going to start writing about it. Again, this income is low but I am happy with it. Something is better than nothing. I also want to write about my site progress for accountability purposes.
I use a blog planner to write about my goals and organize my blog work. At the beginning of the month I write what my intended blog goals are for the month.
Income & Traffic Goals for January
Monthly Income
Gross monthly income – $40.00 – January Income – $44.46(Actual paid) This came from December Escalate Network.
Below you will fine the income my blog generated in January but has not been received. Keep in mind that some of this account do have a previous balance and I'm expecting to receive the money in the near future. For example Adsense I have $99.00 from previous month.
Ad Network Income: $111.76
Adsense – $53.46
Media Net – $25.79
Affiliate income – $32.51
Traffic (Google)
Total Month Visit: 15,815
Monthly visitors: 13,577
Page views: 22,286
Pinterest January Goal – 700 – As of 02/03/2015 the number is 695. Back in December 1st I was at 459 followers. This number continues to grow and Pinterest has turned out to be a wonderful source of traffic for this blog.
Facebook January Goal – 950 – I felt short on this one. My facebook page increased to about 915. This month I was mostly worrying about just the blog and I need to pick and choose my battles. It is going up since December 1, 2014 my Facebook "Likes" were 759. I say it's an improvement for not really doing much to increase it.
The other social media outlets I didn't set a goal  for in January. Since I knew I wasn't going to spend time focusing them for a few months it wasn't worth writing about it. I'm going to be honest and say that Twitter is the least of my favorite social media. I will eventually start focusing on other social media platform but for now I am focusing on blog content and promoting.
February 2015 Goals
Since January gave us some unexpected events we are going to keep some of our original goals for this month as well.
Keep monthly grocery budget under $300 – This is going to be kind of a rough one for us. For quite some time we have been eating from our pantry and trying to eliminate spending. I think we can manage I just have to be creative.
Start shopping around for seeds – This is sooo going to be fun for us! I will be starting to write about my gardening journey this month. This is something I am looking forward to.
Drink more water – On the healthy side of things, I have to improve my intake of water. I have been slacking and drinking more Icy Tea.
Transfer the $15 saved from cable to our savings account – This is something fun to do. Taking what we save and putting it away. Since we have to focus on increasing our emergency fund before anything else this will help us get motivated. I am honestly not too worried about the emergency fund once we can take our income tax and place it there. The reason we do this is because we love seeing where our money is going.
Go on a no spending fast the last week of February. I tell people to do this once in a while because it is so helpful financially and personally. The reason I picked last week of February is because I tend to spend more around the end of the month. Yeah.. I do!
Blog Monthly Goals
Increase pageview to 25,000 – February is a short month and I want to focus on the blog and content not focusing on increasing views. I know I need views to make money, but right now is important to write great content. No point in having people come and find crap for content.
Introduce my friend to My Stay At Home Adventures. You are so going to love her! She will be helping me with the blog.
Increase my income to $125.00 – I have a feeling this is going to be harder and what I think. I tend to over analyze things and I am thinking this might be harder. Then again, I didn't think I was going to make over $100 in January. Also, this month I have another person helping me with the blog.
Work on my link party. I really want this to work. I enjoy link parties and I want my to be successful.
Social Media:
Increase my Facebook page like to 1000 but most importantly post views. I have been experimenting with a technique and it seems to be working. Of course this is organic.
Increase my Pinterest followers to 800. I think this is possible to do.
I could sit here and write about other ways to improve my blog but I have to focus on a few things at a time. Little by little I will improve the blog.
How was your monthly goals? Did you make your goals? Link them up if you post them I would love to read them.