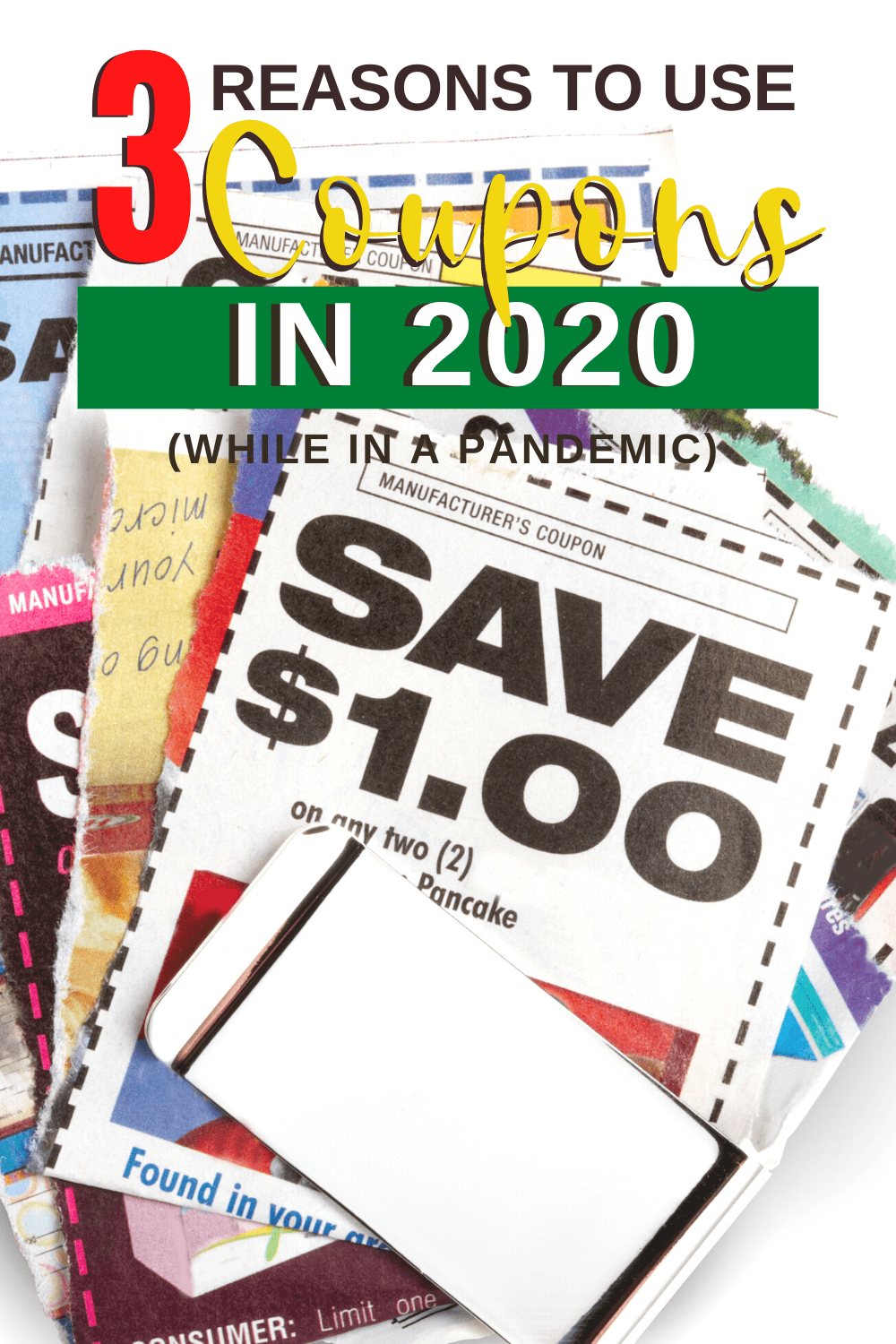 How to use coupons to reduce debt and save money while practicing social distancing. Is it possible? You will learn it is.
Let's begin!
Who expected a pandemic, quarantine, and a tanking economy this year?
The fact is that this is where depending on where you live in the United States, there will be a new normal and an economy trying to grow again.
This doesn't mean that we don't continue to save money and do what we can to better our finances.
During quarantine, grocery prices are increasing. The latest U.S. Bureau of Labor Statistics reported an increase of meats, poultry, fish, and eggs by 4.3% (eggs 16.1%).
You can read more about this report by clicking here, it will lead you to the PDF.
Grocery budgets are up and to be truthful people spent more on food and other essentials during the months of March and April.
The good news is that even during a pandemic, you can continue to save money using coupons.
And when I say coupons, I mean more than just the paper ones too, you can use apps, store coupons, and cashback apps.
Let's take a look at reasons why we need to use coupons during quarantines to help us save money and reduce debt.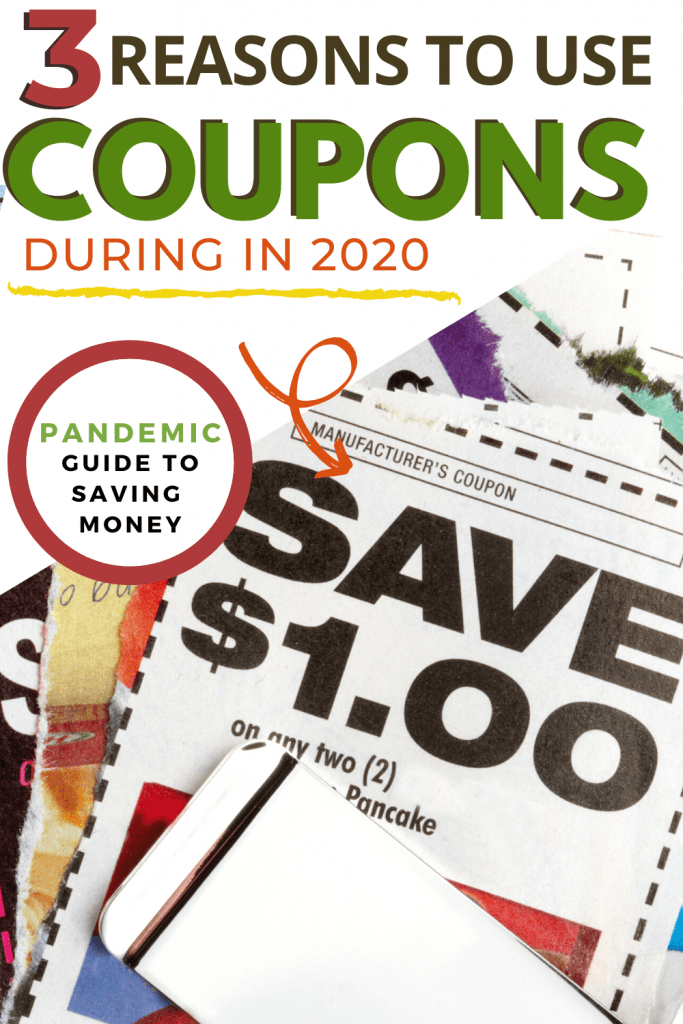 3 Surprising Reasons to Use Coupons During Quarantine
Surprising reason number 1 – It helps you save money
That's a given there. However, if you are not careful, you can spend more than what you think. If you are using coupons to reduce debt, then the best way to use coupons is to buy what you need, not a year supply worth of things.
Using coupons can reduce your grocery bill dramatically if used with a budget and a shopping list. You can save 20% and even more on your grocery list without going to the extreme.
I recommend taking what you saved on your grocery trip and put that money towards your debt. This will help eliminate your debt faster.
During this pandemic, use coupons as much as possible to help you save money.
Remember that there are other ways to "coupon" beside paper coupons, which are still perfectly legal and useful.
To find coupons to print click the link below:
We encourage you to take advantage of rebate apps such as:
Also, MyPoints, Rakuten, Swagbucks, etc. to save money and earn points. With these sites and apps, when you shop it gives you a rebate on selected items.
Many of this sites and apps, will reward you for browsing their internet and playing games.
Surprising reason number 2 – It helps you track you spending
Yes, if you are using coupons to reduce your debt and save money this means you are tracking your spending.
How do you know if couponing is saving you money if you don't keep track of the savings?
How are coupons helping you reduce debt, if you are not tracking it?
When I started using coupons to help reduce my debt, I became more aware of my spending habits and where I was spending my money.
Using coupons to help you finances, changes you.
When you use coupons each week or whenever, you become more away of your spending and start learning your store sale cycles.
You are also more aware of your spending because you are now shopping with a "money-saving" mindset.
You become aware of what you need to shop and how much you need to save, and this comes after using coupons each week.
If you never looked at your receipts before you will start now because your goals are to save and reduce your debt.
This kind of mindset and habit will be used not only on your grocery budget but on your overall finances and spending.
Surprising reason number 3 – It keeps you motivated
During these uncertain times we sure could use some motivation and this is where coupons come in.
To keep motivated, why not use coupons. You see, each time you track your savings or money goals, it will motivate you.
Once I started to use coupons to reduce my debt, I became motivated. Each week, I will budget and use my coupons to reduce my grocery bill.
No matter the amount I saved with my coupons, I will add it to my debt or saving goal or gift card.
Once I started to see how much my debt was going down, it just kept me motivated.
Motivation is important in this debt-free journey and seeing how much I was able to put towards my debt by reducing my grocery bill kept me going. I love money saving challenges, and this was a fun challenge for me.
These 3 surprising reasons to use coupons can help you during quarantine.
Even till this days, coupons, whether electronically or paper or app, will help you reduce your debt, save you money and keep you motivated.
Just like creating a budget for the first time, you will not get it right the first time.
Practice makes perfect, and that is the same with coupons. Another key factor, to never compare yourself to others.
I know I used to read blogs where people will feed their family of 15 with $5 a month. OK, maybe I'm exaggerating, but you get my point.
Coupons are great tools to help you reduce your debt. It worked for me and many others who decided to take control of their finances and become debt-free.
I hope these 3 surprising reasons will change your mind about coupons when tackling our debt. Using coupons is not for the poor nor for the elderly. Is to help us save money. We are just taking it further and use the saving to reduce our debt.
What other ways have coupons helped you reduce your debt or help you achieved money-saving goals?
Like this post? Check out these posts:
The following two tabs change content below.
Latina mom of 4 married to wonderful Greek gentleman. Living in southeast PA and trying to juggle family and a household while trying to earn an income from home. Follow my stay at home journey as I discover how to earn money and save money so we can continue to live debt-free.
Latest posts by Joyce @ My Stay At Home Adventures (see all)