Wedding Planning: Sticking To Your Wedding Budget
This post may contain affiliate links which might earn us money. Please read my Disclosure and Privacy policies here
Wedding planning, something that I enjoyed, hated, and cried over. The truth is that wedding planning as much as a pain as it can be it is the most important part of a wedding.
Without having a good wedding planning routine in tact there was no way that we would of been able to stick to our wedding budget. This the truth and is part of wedding planning. Sticking to your wedding budget was for me the most challenging thing because we didn't want to bust our budget nor go into debt.
If you are in your early wedding planning stage please understand that your budget and sticking to your wedding budget can be challenging. The good news is that there was 3 things I did that helped me stick to my wedding and I will share with you today.
We got married October 2014, and we did our wedding on a small budget. It turned out to be a beautiful wedding, and we didn't even have to worry about paying for the wedding months later or going broke. Sticking to my budget was the reason why we enjoyed our wedding and our honeymoon in Puerto Rico.
This post was written June 2014 while I was in the process of planning my frugal wedding. This was our first wedding planning and thank God we both knew we didn't want to broke in the process. I will admit that sticking to my budget was challenging, but having the right support system in place will help.
Below you will read my post, and I hope this helps you to stick to your wedding budget and enjoy your wedding without the financial worries.
Hello, Summer! As June continues, we are doing pretty good keeping busy and spending more time outside. I wanted to post an update on how our wedding planning is going.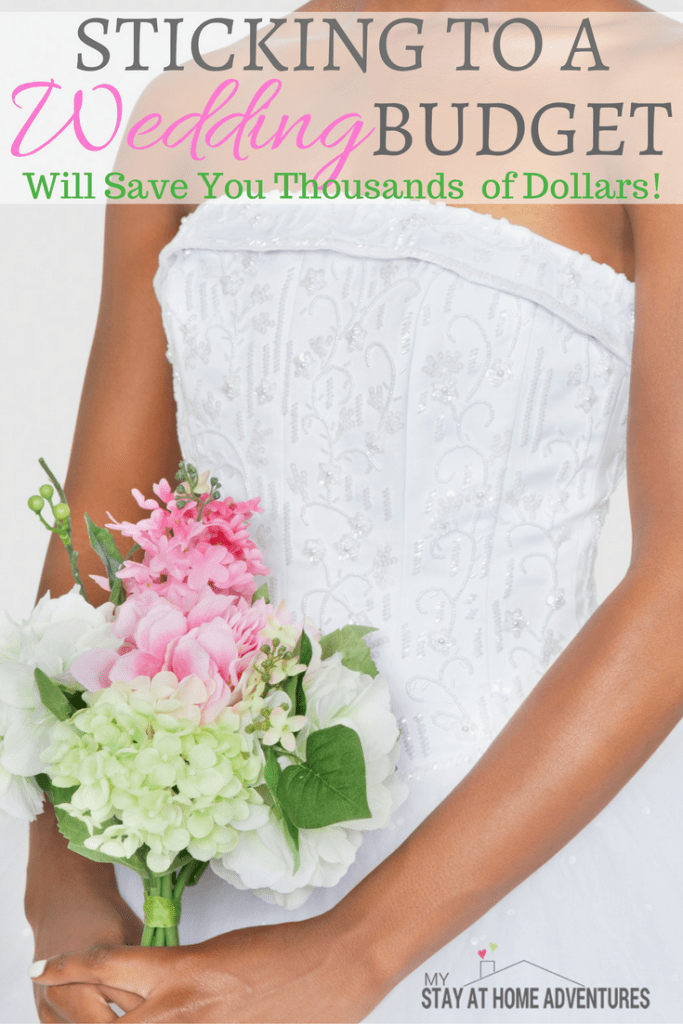 As the wedding date approaches the word bridezilla is now making sense to me. I continue to prepare for my wedding and crossing off my checklist; I am beginning to wonder if I will be able to stick to my budget of $5000.00. Sticking to my budget is becoming a challenge when my excitement levels goes up!
I have no debt, I have paid all my credit card debt before becoming a stay at home mom. We saved and bought our new-to-us vehicle; we have a nice size emergency fund, we even have a wedding fund. I even manage to save money each week doing my 52 Week Challenge.
So why not spend a little more? This type of thinking is when I'm seeing myself giving to temptations. I see now why the average wedding cost $26,645. Can you believe this?
So there's no way I will spend that kind of money for our wedding. I think my fiancé and I have agreed that this is just pure and simply ridiculous. Spending this amount of money on a wedding is not us and not our way of living, but I am seeing myself spending a tiny bit more.
Wedding gown
Let's begin with my wedding gown. I am grateful and blessed that I have good friends. Though the offer to receive a free wedding gown was available to me, I purchased a new dress. I know you are all wondering why I did that but before you jump down my throat about not accepting a free wedding dress here me out and then you will understand.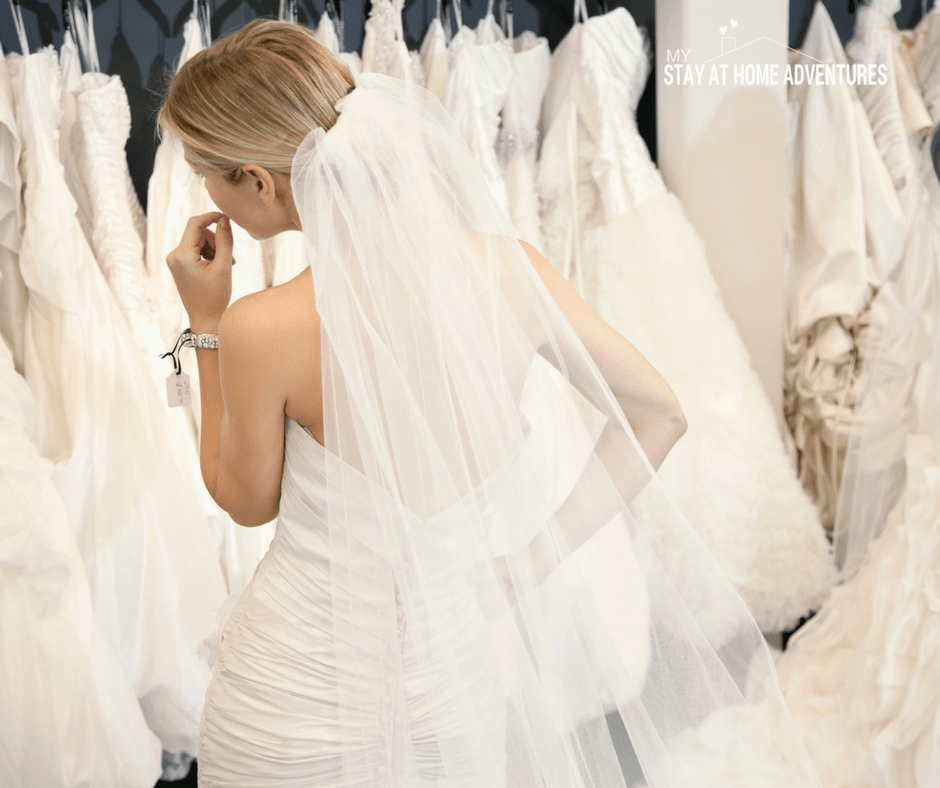 I went to the bridal shop to try the same style of dress I was being offered and sadly, that style of dress did not flatter my figure. I didn't feel comfortable, and you could see it on my face. I am very thankful for the offer, but I had to decline.
Finding my wedding gown was becoming time-consuming for me, and I decided to go with purchasing my new dress. If I had more time available to look for my wedding dress, I probably would of stick to the purchasing a used or a free dress.
Wedding Decorations
Purchasing decorations is turning out to be my weakness thanks to Pinterest! I wanted it all!! Anything Fall, this girl wants. So my solution is to write everything down with a dollar amount and, seriously, it keeps me on track. Once I see the amount it cost and compare it with my budgeted amount I'm like hold up from going nuts.
For some reason, retailers just love to hike up prices when it comes to wedding and what they considered "norm" at a wedding because we want the best for our wedding. Sadly, a lot of people miss the point of what this event is all about.
Do I want to splurge on things that are important to us? Yes, yes I do.
I will not be spending money on a photographer. Why? Because we have a few friends, including my fiancé, who are great with photography. Did I mention Photoshop is a great tool? You will be amazed how a few editing touches create a beautiful picture, and that is something we can do for free. Thanks to family and friends.
I know that giving into the excitement could be dangerous to our wedding budget. Having to constantly look, write down, and surround yourself with people who will keep you in check is crucial to me.
Next, for our agenda is finding a minister to marry us. Stay tuned, but below you will find 3 wedding planning tips that will help you save money. Enjoy!
3 Wedding Planning Tips To Help You Stick To Your Budget
Be a team
You are planning your wedding with your fiance and don't forget that. Sit and have a talk about what you both want and your budget. What you two envision, honeymoon, food, anything that you both want to your wedding day.
After talking about your plan then write down your budget and start from there. Remember this is your wedding, not your parents, cousins or friends.
Grow your team
Always have a person or individuals with experience that understands what wedding planning is about and the importance of sticking to your wedding budget. Having that budget buddy will help you both to stay on track of your budget and save you money as well.
My budget money was excellent at saving money as well, so she was good at finding bargains and DIY stuff. She was also good at understanding and listening because she planned her wedding as well.
Prioritize
If you don't know what prioritize is you will learn it during your wedding planning face. You will start with a list that you think is important and as time passes and look at your budget; you will start to make changes to your categories.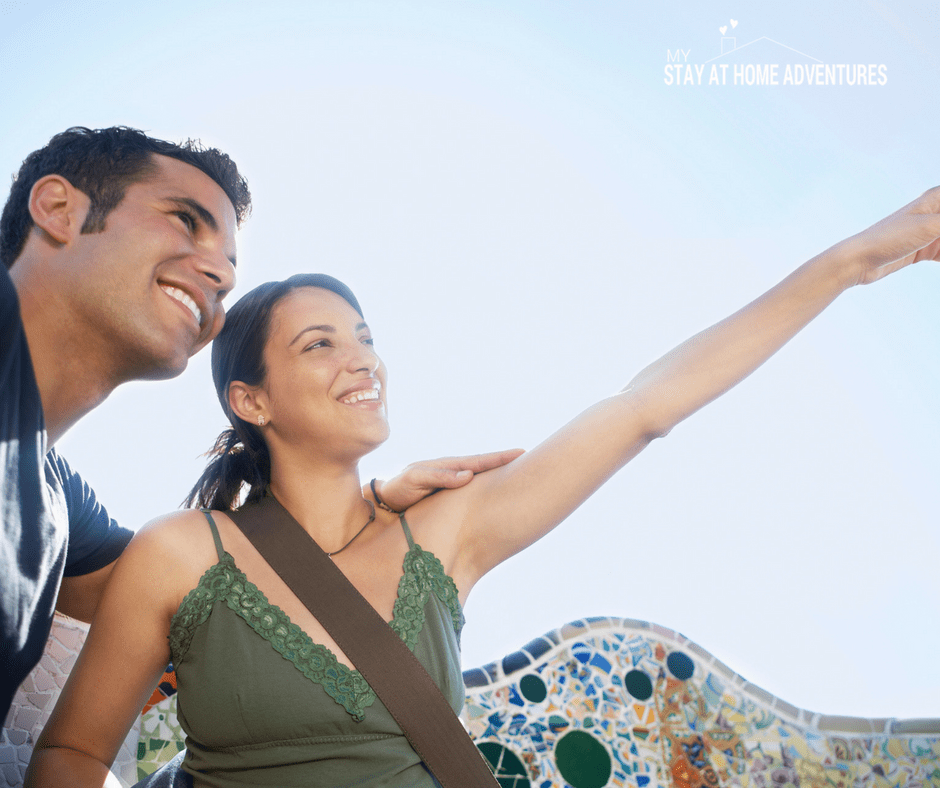 Having a big fancy venue was not a priority for us, but having food and drink was. Having a beautiful honeymoon was something that we both wanted, and we made sure that was booked and paid for before our wedding. We prioritized during our wedding planning to ensure what was important to us was covered
Before I go I just wanted to say that a wedding should not be about impressing people or be use to defy who you are. Remember to keep it real and keep it about you two!
Now tell me what wedding planning tips you have that helped you stick to your wedding budget?
Enjoy this post? Check out these money saving post about weddings: