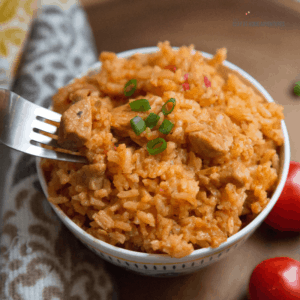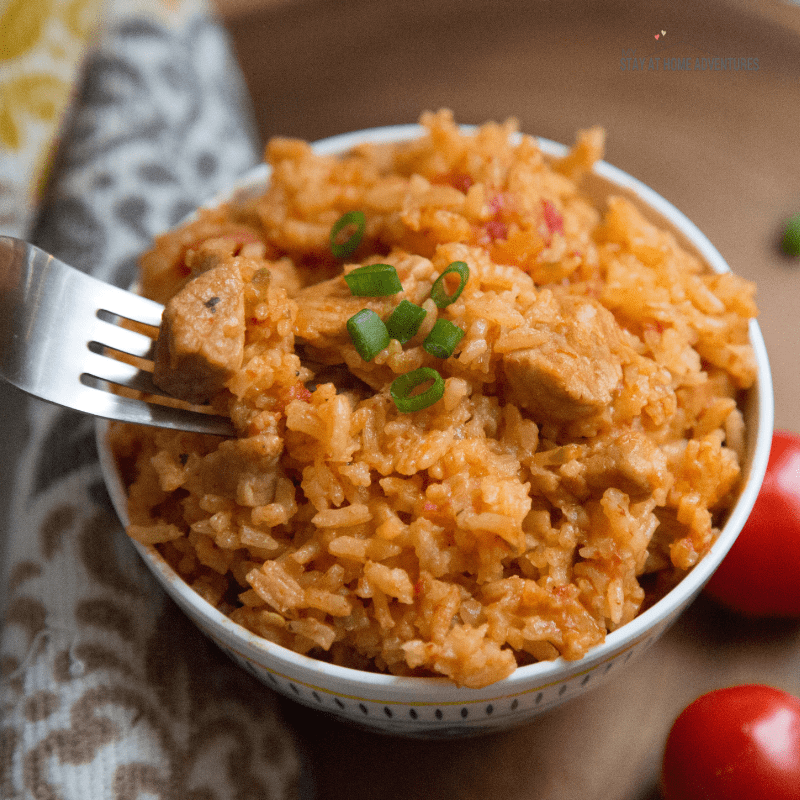 Instant Pot Puerto Rican Rice and Pork
Ingredients
1 Tablespoon of Olive Oil
2 Tablespoon of Sofrito (You can find the recipe here or find it here)
1 Packet of Sazon (with Coriander and Annatto)
1 8oz can of tomato sauce
1 14.5 oz. of diced tomatoes
3 boneless pork chops
Salt and pepper to taste
1 teaspoon or dried basils
1 packet of chicken flavor bouillon
1 bay leaf
2 cups of water or chicken broth
Instructions
Press the Sauté button on your Instant Pot.
Add olive oil and pork chop and brown.
Remove pork chops from the Instant pot and set aside.
Add sofrito and stir and add the tomato sauce and stir for about a minute.
Add the sazon, salt and pepper, dried basil, chicken bouillon, bay leaf and stir.
Add the meat and stir for another minute or two.
Close the Instant Pot.
Cancel Sauté. Make sure the valve is turn to sealing.
Press Rice and 12 minutes.
Once is done, you can turn the valve to Natural release, or you can let it sit for a few minutes before turning the valve.
Recipe by My Stay At Home Adventures at https://www.mystayathomeadventures.com/puerto-rican-rice-and-pork-instant-pot/