52 Week Saving Challenge Week 6
This post may contain affiliate links which might earn us money. Please read my Disclosure and Privacy policies here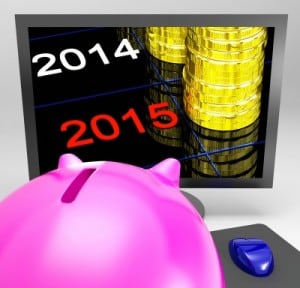 Its that time for our 52 Week Saving Challenge Week 6 recap where I recap my weekly progress. We are already in February, can you believe it!?! One month down and 11 more to go for this challenge. We can do this! Regardless what you use the money for having money saved up alleviates stress. If you are saving this money for Christmas stressing over how you are going to pay for your gifts will be over. Because you will have $1378.00 saved for this. Remember you can make an extra $50 read here for details.
If you have not started this challenge is not too late. Click here to read our previous weeks.
So let's recap!
Week 6 of our 52 Week Saving Challenge
Week 6 – Save/Deposit $6.00 – Total $21.00

Week 6 Reversed 52 Week Saving Challenge
Week 6- Save/Deposit $47.00 – Total $297.00
I made $0.02 interest too! 😉
Click here if you are interested on downloading my 52 Week Saving Challenge Spreadsheet.
This week progress was kind of easy. Thanks to our winter storms it prevented us from basically going anywhere. This helped me spend less and I was able to save money for this week and some for next weeks deposit. I guess that's the only good thing about having winter storm after winter storm. You save money! Other than that I just can't wait until spring!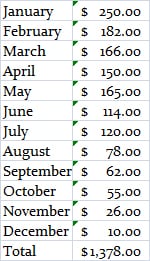 For the month of February I have to deposit $182.00. I saw a comment where this particular person asked why not save $52 each week. The point of this challenge is for people who are having such a hard time managing their money. Many people don't have $52 save away each week. Is the reality of society. If that was the case we won't be in the financial predicament some of us are in right now. Also keep in mind that there are many incomes. Some people make $100K/yr and some of us don't. The challenge is to start simple and turn it into a challenge. To challenge people to start saving money and learned how to manage their finances.
How did you make out with week 6 of this challenge? If you are a blogger and doing this challenge then we love for you to share your link!
Photo Credit:Stuart Miles