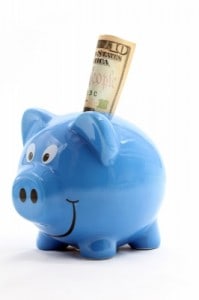 It's a date late I know but when I thought I had press the publish button I didn't!
Can you believe we are now in week 5 of our 52 Week Saving Challenge? Are you with me?  I'm still as excited as I was when I began this challenge. I hope you are as well. Let's get this 52 Week Saving Challenge Week 5 recap going.
If you have not started yet it is not too late to start. Saving $1378 or $1428 (Read more here)sound mighty good for those who are taking the challenge. Remember having an emergency fund is a need! If you want to start saving money and are having a hard time doing it this challenge then this challenge is for you. Again, if you have started this challenge and would like to join us just click here. Click here if you are interested on downloading my 52 Week Saving Challenge Spreadsheet.
Ok so for week 5 of our 52 Week Saving Challenge:

Week 5: Deposit/Save $5.00 Saving Total- $15.00
Reverse
Week 5: Deposit/Save $48.00 Saving Total- $250.00
Congratulations!!!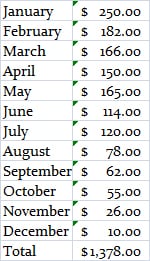 I'm glad January is over and probably because it has been too cold and I can't wait for spring to come. I am pretty happy that I was able to save $250.00 this month.  This is the highest amount in one month that I have to save this year for this challenge. Then it gets easier from here… I hope!
What keeps me motivated is that I will be having $1378 by December. This will be plenty of money for Christmas. If you are serious about taking your finances under control I believe this challenge will help you. Was it hard to save that amount of money this month? Yes, but with strategy and discipline I was able to save that amount. My intention is to show you that saving money is doable if you have a plan and make it a priority. It doesn't have to be $1378 it could be $500! Having some money stash away alleviates your stress when you car breaks and other unplanned emergencies.
We finished one month and we are ready for February. We will do this together and we will have fun doing it! See you next month!
Photo Credit:Vichaya Kiatying-Angsulee
The following two tabs change content below.
Latina mom of 4 married to wonderful Greek gentleman. Living in southeast PA and trying to juggle family and a household while trying to earn an income from home. Follow my stay at home journey as I discover how to earn money and save money so we can continue to live debt-free.
Latest posts by Joyce @ My Stay At Home Adventures (see all)