52 Week Saving Challenge Week 40
This post may contain affiliate links which might earn us money. Please read my Disclosure and Privacy policies here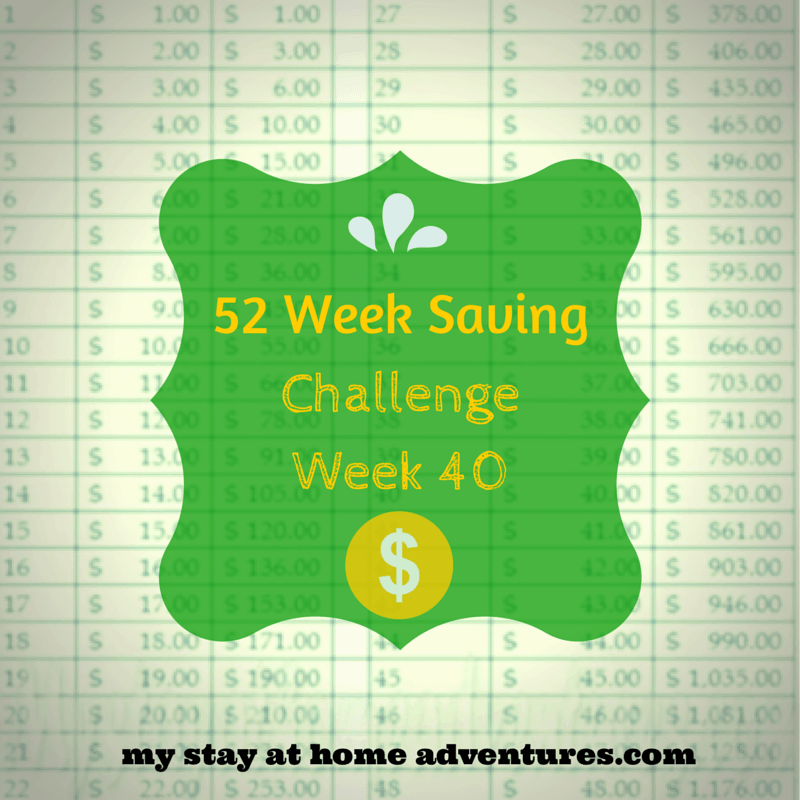 Can you believe we are at week number 40 of this personal financial challenge. WOW! I am so proud of myself for sticking with this 52 Week Saving Challenge and posting about it each week! Let see how this week went for me and what I did to keep myself motivated!
52 Week Saving Challenge Week 40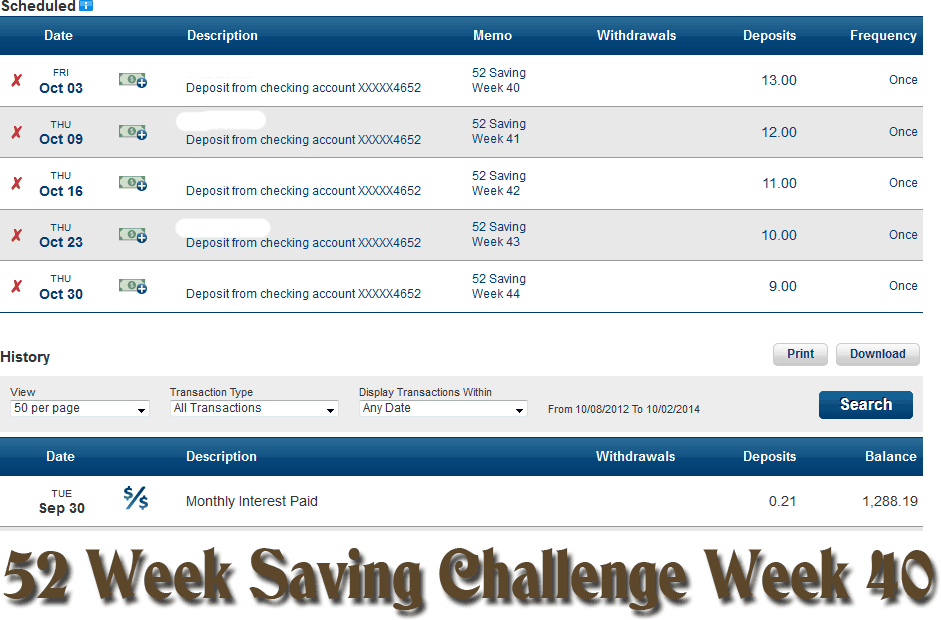 Week 40 Deposit – $40.00 Total – $820.00
Week 40 Reverse – $13.00 Total – $1300.00
This Week Recap
Is only a matter of days before I am a married woman! Woot! Is also the beginning of the month and by the look of the above picture I forgot to schedule my October transfer to my Capital One 360 Checking account but no stress I just did it today. 😉
Since is the first of the month, remember to work on your monthly budget and include the total amount you will be saving for the 52 Week Saving Challenge. This will help you work through your budget for the month. If you are doing this financial challenge the regular way you must save $210.00 for the month of October. If you are doing this challenge the reverse way, a grand total of $55.00 must be budget into this month.
Always find ways to keep motivated. This week I posted a review about a book I just read and enjoyed and I hope you all read this book. Is positive and encouraging. Read blogs that relate to savings and frugal living to keep motivated. Just keep motivated and never give up! The road to financial freedom is so worth it!
Want to join this challenge? Head over here to read all my posts. If you would like to download my 52 Week Saving Challenge file simply click here. I would love to hear how you are all doing with your 52 Week Saving Challenge. If you are a blogger that is doing this challenge we will love to hear from you. Until next week keep on saving!