52 Week Saving Challenge Week 35
This post may contain affiliate links which might earn us money. Please read my Disclosure and Privacy policies here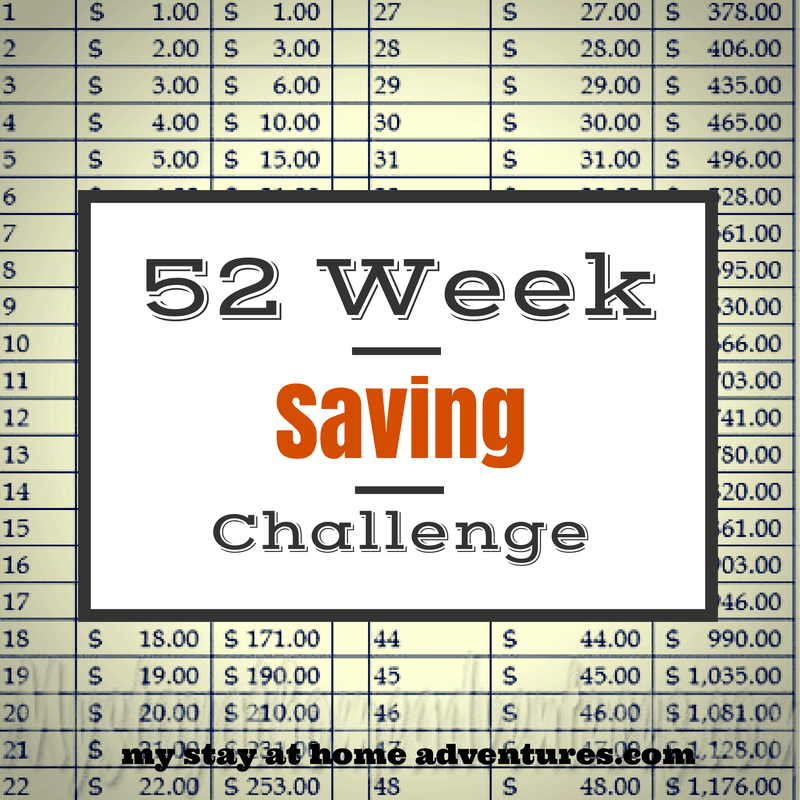 Another week and we are getting closer to completing this challenge. It's now time for 52 Week Saving Challenge Week 35 recap.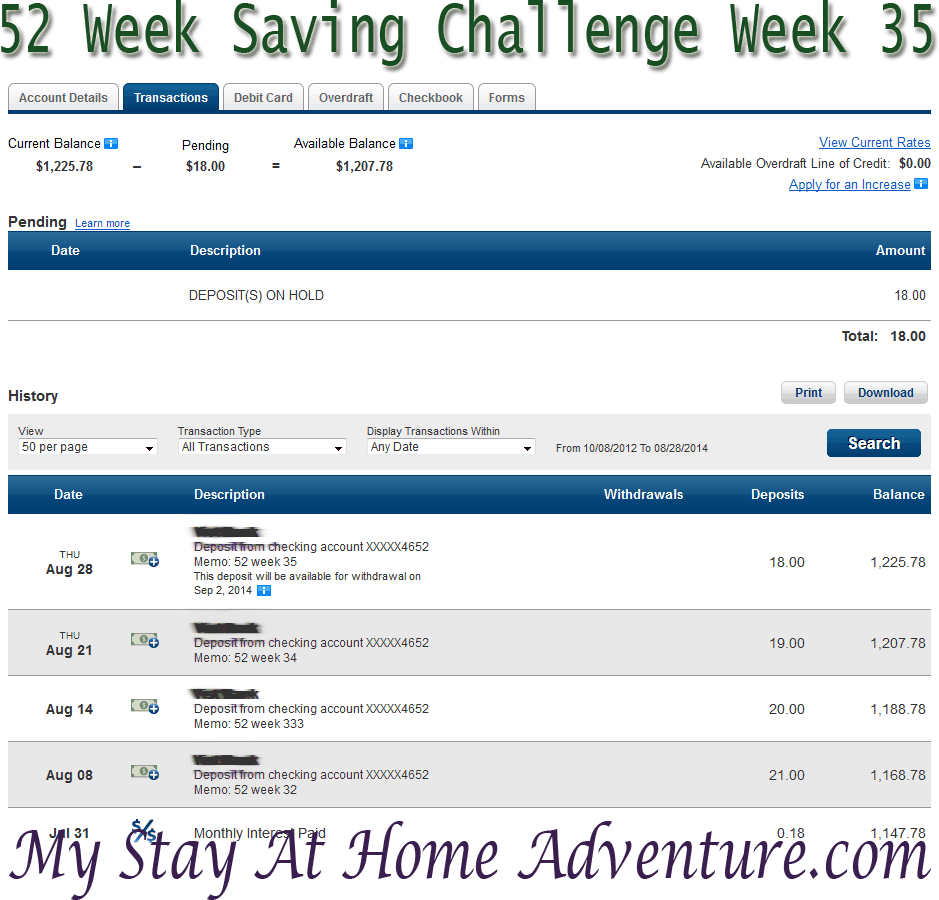 52 Week Saving Challenge Week 35
Week 35 Deposit – $35.00 Total- $630.00
Week 35 Reverse- $18.00 Total- $1225.00
Weekly Recap
This week has been a no spending week. We have been really good at not spending any more and eating what we have in our kitchen cabinets. Dinners this week are simple and inexpensive. Since starting my garden and making my own tomato sauce, I have saved a few amount of money this summer and upcoming weeks thanks to our garden.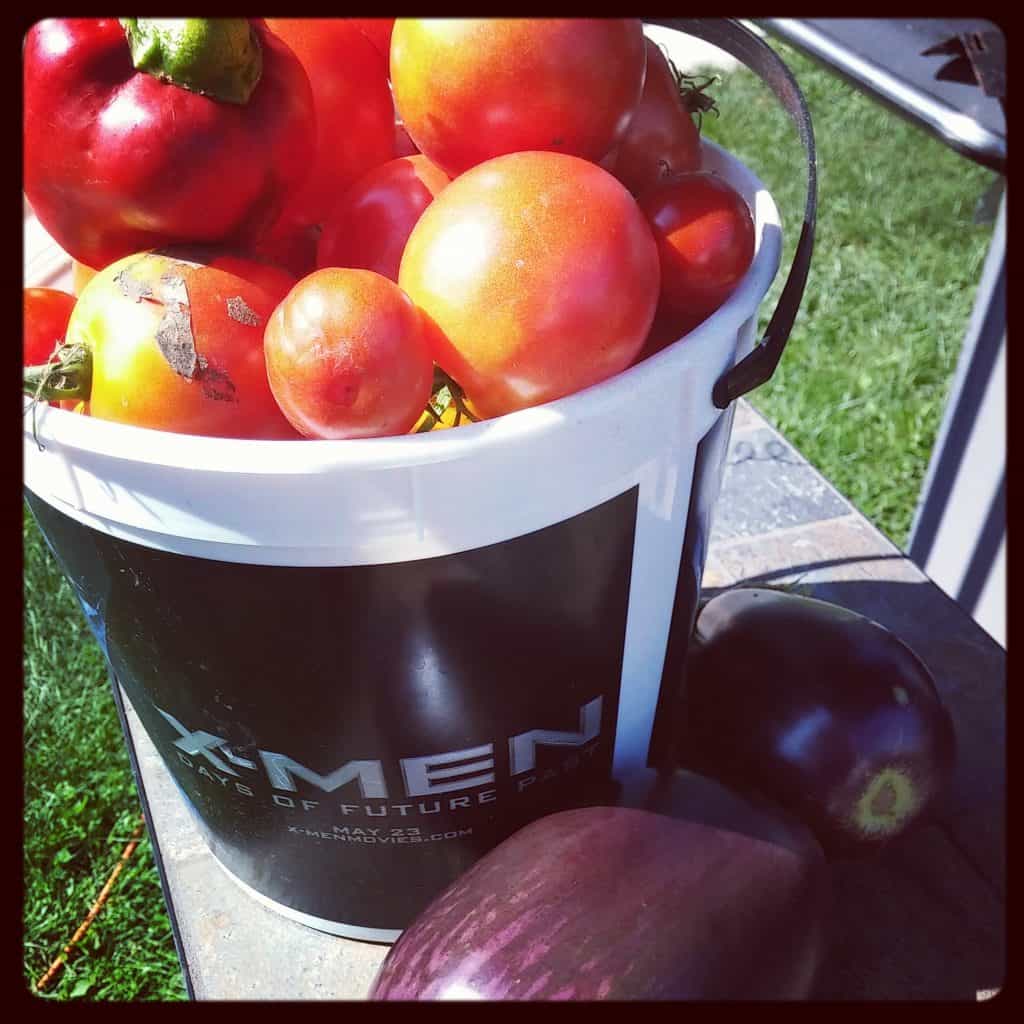 If you are thinking of starting your own vegetable garden next year I recommend it. Not only does it saves you money, its good for you and your soul. I love my garden! If you are not sure on how to start a vegetable garden research it online. Tons of helpful sites out there.
As far as the 52 Week Saving Challenge is going for me, the amount going into my CapitalOne360 checking account is not even being missed. Because since I've been doing this for 9 months is has become a habit now. I know each week a certain amount is going toward my challenge so I don't count on that amount.
To keep you motivated this week I found these helpful posts from fellow bloggers I would love for you to check out.
Get Out Of Debt: Start An Emergency Fund – ME! I posted this yesterday and I would love for you to read how beneficial saving money is.
7 More Ways to Save Money on Groceries – Laurie – Helpful tips to save money on groceries that will help you save more dinero.
How to Save Money on Groceries without Clipping Coupons – If you don't clip coupons you still are able to save money. This is a good post on how to save money without clipping coupon we posted on our Facebook page a few days ago.
So there you have my top 3 helpful posts for this week. I hope you get some information and motivation and continue on with this challenge.
Want to join this challenge? Head over here to read all my posts. If you would like to download my 52 Week Saving Challenge file simply click here. I would love to hear how you are all doing with your 52 Week Saving Challenge. If you are a blogger that is doing this challenge we will love to hear from you. Until next week keep on saving!