52 Week Saving Challenge Week 33
This post may contain affiliate links which might earn us money. Please read my Disclosure and Privacy policies here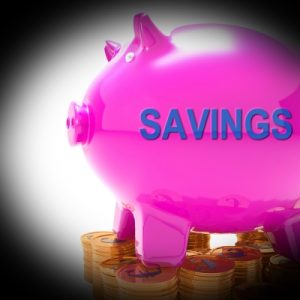 Is that time my friends, time for another 52 week saving challenge post. This week 52 Week Saving Challenge Week 33 I can say that my scheduled deposit was made on time! Woot!

52 Week Saving Challenge Week 33
Week 33 Deposit – $33.00 Total- $561.00
Week 33 Reverse- $20.00 Total- $1188.00
This Week Recap
The past few days I have been thinking about this challenge and how I have truly surprised myself that I each week I have been faithfully putting money into my CapitalOne 360 account. I have stated earlier this year that I wanted to start investing money but so far I haven't. I can sit here and tell you that I have been busy planning a wedding, saving for a Disney trip, and such. All these excuses as to why I haven't taken the time to focus on investing our money.
This got me thinking that if I use the same intensity I have been using with this challenge, maybe next year I could do this challenge and place the money into buying stocks. I don't know is just a thought that occurred to me last night.
Start it next year after all the big events of our lives are taken care of and we take on another financial challenge. Maybe 52 Week of Investing, haha, I honestly don't know. All I know is that if I use the same intensity like I did with this 52 Week Challenge, why not when it comes to investing our money.
This is something to really look into. What do you think? Am I crazy? Any advice?
I'm going to let you go with these money saving posts I found this week. I hope these posts help you save because if you are doing this challenge the "normal" way you are feeling it right now.
5 no-effort ways to save money today – Ryan @ Impersonal Finance – Seriously anyone can save money by doing this.
How to Save Money by Planning Ahead – Laurie From The Frugal Farmer – Planning is key to be debt free!
Grocery Store Challenge – Shannon @ Financially Blonde – Before you head out to do your grocery shopping read this post.
Want to join this challenge? Head over here to read all my posts. If you would like to download my 52 Week Saving Challenge file simply click here. I would love to hear how you are all doing with your 52 Week Saving Challenge. If you are a blogger that is doing this challenge we will love to hear from you. Until next week keep on saving!
Photo Credit: Stuart Miles