52 Week Saving Challenge Week 32
This post may contain affiliate links which might earn us money. Please read my Disclosure and Privacy policies here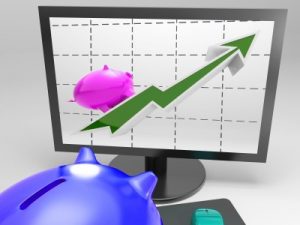 Another week, another month and you would not believe what I did! After doing this challenge for almost 32 weeks I did something I always remind myself to do at the end of each month. Lets recap this week 52 Week Saving Challenge Week 32.
52 Week Saving Challenge Week 32
Week 32 Deposit – $32.00 Total- $528.00
Week32 Reverse- $21.00 Total- $1168.00
THIS WEEK RECAP
I have to tell you that I completely forgot to schedule any money transfer for the month for August. It was until I went to check my a bank account and my money wasn't there that I realized what I did forget.
At the end of every month, I always remind myself to schedule all the transfers for the month before the new month starts. The sad part is I don't recalled being so busy to forget about it. When I do forget I do it right away. It was until I logged into my account that I remembered.
The good news is that is not too late to schedule the transfers for the month of August. I hope you all forgive me. I will get this done tonight when the kids are in bed and I have some peace and quiet.
My CapitalOne 360 checking account paid me 18¢ of interest for the month of July! My account just looks naked for this week. Anyway, it shows you that I don't have my sh$t together. This should be a habit by now. Doesn't it become a habit after 21 days or something like that?
Overall, beside not scheduling any transfer into my 52 Week Challenge account it has been a great week. This is why I don't understand why I forgot!
I won't let this tiny hiccup mess with my challenge. I hope you all that are continuing with this challenge didn't forget like I did.
Want to join this challenge? Head over here to read all my posts. If you would like to download my 52 Week Saving Challenge file simply click here. I would love to hear how you are all doing with your 52 Week Saving Challenge. If you are a blogger that is doing this challenge we will love to hear from you. Until next week keep on saving!
Photo Credit: Stuart Miles