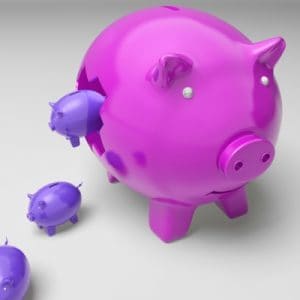 Week 29 is here yo!!!!! Good morning and welcome to another week of my weekly 52 Week Saving Challenge post. Another week, another deposit put away. Hope everyone had a wonderful week . Lets recap this 52 Week Saving Challenge Week 29.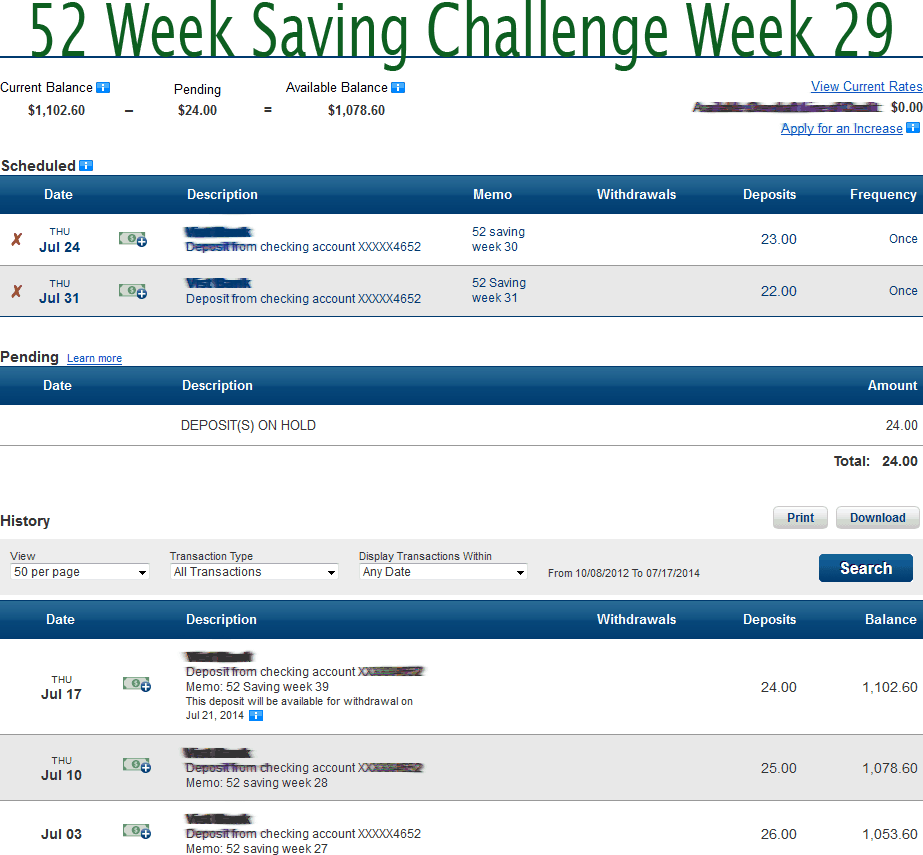 52 Week Saving Challenge Week 29
Week 29 Deposit – $29.00 Total- $435.00
Week 29 Reverse- $24.00 Total- $1102.00
This Week Recap
If you even read last week 52 Week Challenge Week 28 you all knew how sad we were and what a sad week it was for us. This week is getting better and if you lost a love one you know it takes times. We are focusing this week on family and I have been taking time away from the PC to focus on my family and our extended family. Remembering, sharing, and creating memories.
For me, as the weeks and months continue to roll putting away money seem to be easier for me. I'm pretty happy that I took on this challenge last December and I don't regret it. I am happy that I did it the reversed way too.
Why am I happy I did it the reverse way?
Because it wouldn't be a challenge for me. I love to tackle a challenge head on. Knowing how I am I would have been bored by the end of January.
By doing this challenge reverse, I was able to analyzed and planned my money. I knew that January I would be able to save more money because I didn't have a lot of expenses. I know that summer months we spend a lot more than winter months. We spend more around fall too. Being able to plan this challenge the way we did has made it easier for us now.
Taking the way we planned for this challenge is how we planned to eliminate debt. We planned, we figured ways to help us eliminate debt and save money. It wasn't easy but we did it. It took time, more than 52 weeks. We had good weeks and we had bad week, like this challenge. But we did it! Giving up was not an option!
If you are doing this 52 Week Challenge and you have debt then I will challenge you to take what you have learned from this challenge and use it to eliminate your debt. Not having credit card debt, car loans, and money in the bank is a wonderful feeling.
Want to join this challenge? Head over here to read all my posts. If you would like to download my 52 Week Saving Challenge file simply click here. I would love to hear how you are all doing
with your 52 Week Saving Challenge. If you are a blogger that is doing this challenge we will love to hear from you. Until next week keep on saving!
Photo Credit: Stuart Miles
The following two tabs change content below.
Latina mom of 4 married to wonderful Greek gentleman. Living in southeast PA and trying to juggle family and a household while trying to earn an income from home. Follow my stay at home journey as I discover how to earn money and save money so we can continue to live debt-free.
Latest posts by Joyce @ My Stay At Home Adventures (see all)