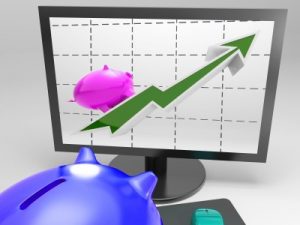 52 Weeks Saving Challenge Week 25 is here! This week was a hot one, seriously, the temperatures went up and so did the humidity. Not only was it hot and nasty out, I have been suffering from frizzy hair syndrome. Thanks to the heat, I have been staying cool and saving money.

52 Week Saving Challenge Week 25
Week 25
Save/Deposit – $25.00 Total Saved – $325.00
Week 25 – Reverse
Save/Deposit – $28.00 Total Saved $1000.00
Weekly Recap
Since the weather was super hot, we decided to stay cool. This mean we didn't go out much and relaxed in our pool (our kiddie pool). What made this week exciting for me is that fact that I reached $1000 in my CapitalOne 360 checking account. Not only will Dave Ramsey be proud (LOL), but I was able to save $1000 in 6 months. All by simply sticking to this challenge!! I, honestly, thought I would give this challenge up or forget about it within 3 month. But here I am!
Here's where I get too excited and start thinking of different possibilities. This morning when I saw I have reached my $1000 mark I started thinking that maybe I could double this by starting the challenge again. I mean by simply depositing $52 a week again and going from there. Then I started thinking, maybe I should transfer my money to a saving accounts or try investing it. Then, I stop and said finish the challenge.
Why did I decide to stick with the challenge until the end? Because one, I have to talk this over with my fiancé. I started this challenge on reverse and busted my butt to save $250.00 the first month. Currently, I am budgeting $114.00 for June for this challenge. Changing my budget with everything else we have going on is just plain crazy and stupid of me.
Do I think I will save more than my projected $1378? Yes, as the months comes and go, my weekly saving amount decreases. After August, my monthly saving for my 52 Week Saving Challenge savings will be less than $80 and less as the weeks goes by. The month of December will be $10 total for the entire month! So saving more will be attainable. The question is, when will I use my money since my goal is to use it for Christmas gifts? Black Friday? I haven't thought about it and will keep you post it.
I am very proud of my savings and it hasn't been easy. It has taken budgeting, planning, adjusting and it has paid off. I hope you have seen the benefits of doing this 52 Week Saving Challenge. Who would of thought that saving $1000 in six month was attainable for me. I remember it took me a longer, I mean WAY longer to save $1000 many years ago. If I would know about this challenge before I probably would of done it earlier.
Remember to always be proud of your emergency fund. Never give up and NEVER, EVER, compare yourself to others. Your financial situation is different and unique and you must do what works for you. Just DON'T GIVE UP!
Check out this Pinterest Board for all my 52 Week Saving Challenge posts here.
Want to join this challenge? Head over here to read all my posts. If you would like to download my 52 Week Saving Challenge file simply click here. I would love to hear how you are all doing with your 52 Week Saving Challenge. If you are a blogger that is doing this challenge we will love to hear from you. Until next week keep on saving!
Photo Credit: Stuart Miles
The following two tabs change content below.
Latina mom of 4 married to wonderful Greek gentleman. Living in southeast PA and trying to juggle family and a household while trying to earn an income from home. Follow my stay at home journey as I discover how to earn money and save money so we can continue to live debt-free.
Latest posts by Joyce @ My Stay At Home Adventures (see all)