Italian Sausage and Corn Skillet
This post was sponsored by Sunshine Sweet Corn as part of an Influencer Activation for Influence Central, and all opinions expressed in my post are my own.
Let's talk fresh corn, veggies, and summer for a minute here, shall we? I am so excited to show you this mouthwatering Italian Sausage and Corn Skillet recipe that you are going to love creating for your entire family.
You see this recipe is aimed toward busy families and for those of us who are growing our vegetable garden. Of course, is also aimed to those who love a great meal on a budget.
During the summer spending time in the kitchen is not one of my favorite things and I am pretty sure that is not everyone either.
Kids are out of school and for me, it seems that summer is one of my busiest times of the year since I'm trying to juggle family, household, and work at once.
For those who are growing your own vegetable, this recipe is so for you too! You can add our favorite vegetables into the skillet and create this amazing Italian sausage and corn skillet recipe too.
Of course, this recipe is not expensive to create and didn't take long to make. So think about it, an amazing and quick recipe that will save you time and money in the kitchen and you got yourself a winner.
As you can see this is the reason I decided to create this Italian Sausage and Corn Skillet recipe when I was asked to pick a recipe. I wanted to share with you all a recipe that screamed summer but included important things like:
quick to make
money saving recipe
garden vegetable ingredients
And this recipe had all that plus flavor!
If you are wondering if fresh corn was available at my local grocery the answer is that majority of big chain grocery stores are starting to carry fresh corn; which of course, surprised me a few weeks back when I saw them.
What I didn't know when I was offered this campaign is that Sunshine Sweet Corn is grown in the state of Florida and available now!
I didn't have to wait to get a taste of fresh corn because thanks to Sunshine Sweet Corn I was able to make delicious meals for my family this spring.
Honestly, they taste is so sweet, are non-GMO, extra tender and also, regulated for quality control. Basically, Sunshine Sweet Corn is the cream of the crop, and since they are on sale now, you will be hooked once you try them.
Italian Sausage and Corn Skillet
Ingredients
1 tablespoon olive oil, divided
1 pound Italian sausage links (hot or sweet, or a mixture), quartered
4 ears husked Sunshine Sweetcorn, cut into thirds
1 medium-sized red bell pepper, cut into 1-inch squares (about 1 cup)
1 medium-sized green bell pepper, cut into 1-inch squares (about 1 cup)
1 medium onion, cut into thin wedges (about 1 cup)
1/2 teaspoon Italian seasoning
1/4 teaspoon salt
Instructions
In a large skillet, over medium heat, heat 1 teaspoon of the oil.
Add sausage; cook and stir until well browned, about 7 minutes.
Meanwhile, in a bowl, toss corn, peppers, and onion with the remaining 2 teaspoons oil, Italian seasoning, and salt.
Add corn mixture to sausage.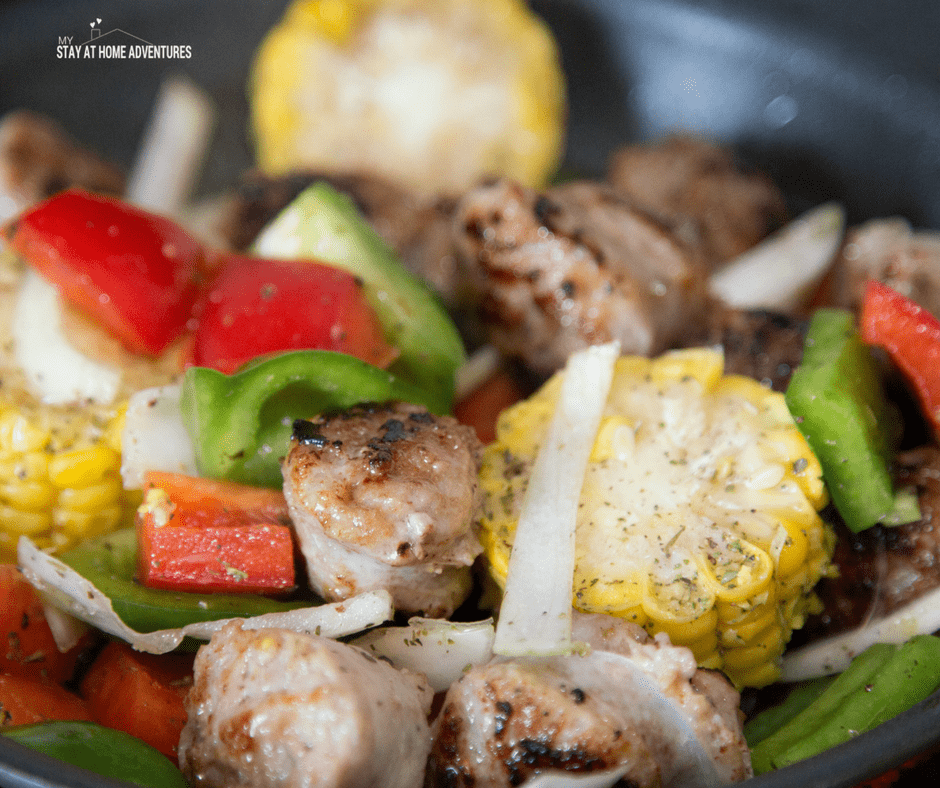 Cook, covered, stirring occasionally until sausage is cooked through and vegetables are just tender about 8 minutes.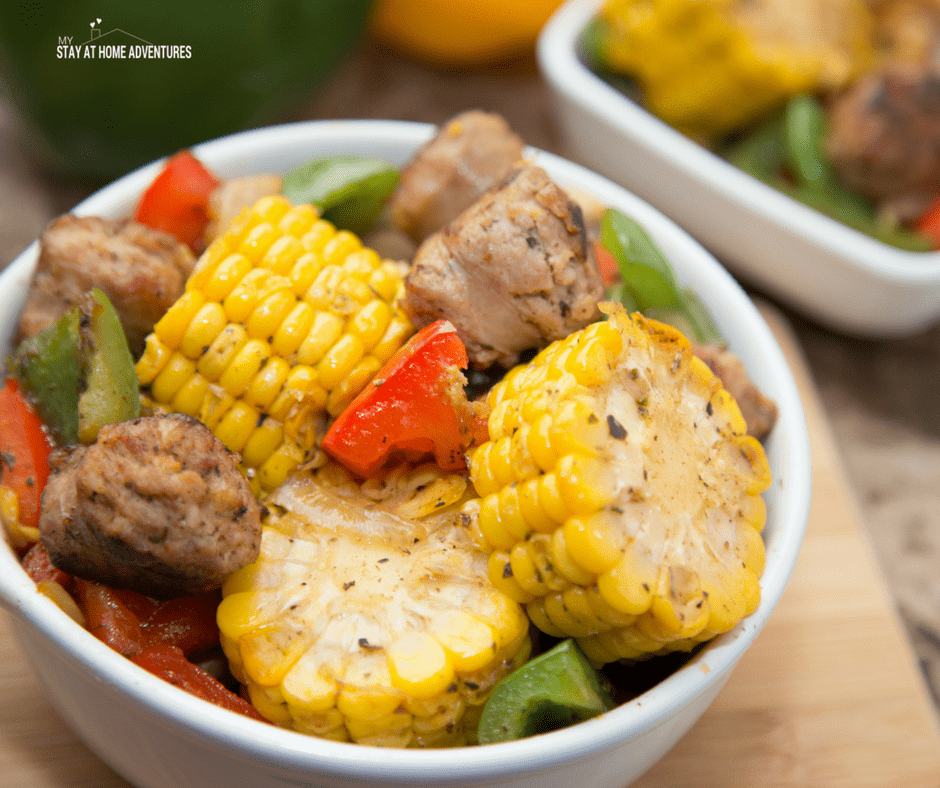 Would love for you try this Italian Sausage and Corn Skillet recipe and let know what you think. Also, make sure you check our local grocery market and find Sunshine Sweet Corn and enjoy the sweetest corn ever!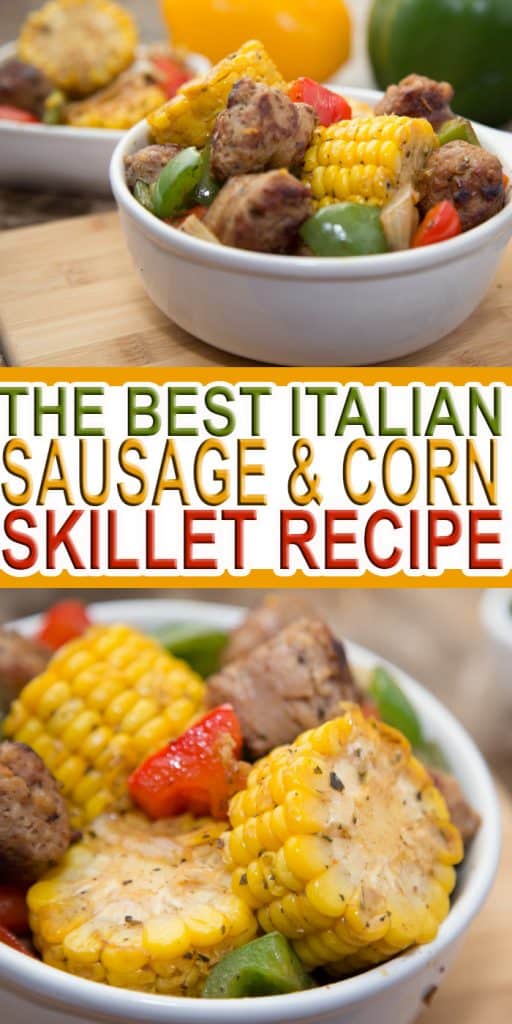 Find Sunshine Sweet Corn on social media – Pinterest | Twitter | Facebook | Instagram
The following two tabs change content below.
Latina mom of 4 married to wonderful Greek gentleman. Living in southeast PA and trying to juggle family and a household while trying to earn an income from home. Follow my stay at home journey as I discover how to earn money and save money so we can continue to live debt free.
Latest posts by Joyce @ My Stay At Home Adventures (see all)