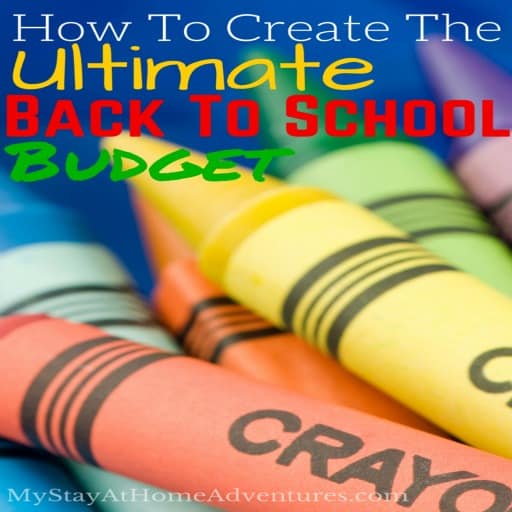 For those of us parents that have children attending school, it is that season: back to school season. It's that time when we go and purchase things our children will be needing for the upcoming school year. Having a back to school budget is important, having an ultimate back to school budget will be even better.
If you didn't read my Back To School Shopping Mistakes To Avoid, I encourage you to read it because it will help you avoid costly mistakes during this Back to School (BTS) shopping season. Americans spend billions of dollars during the back to school season, and if you are not careful, you will be overspending your hard earned money.
This is crazy how much money we spend on each kid just to go back to school. Schools are not requiring just simple pencil and paper, they require electronic devices which cost way more than just pencils, pens, and paper. Remember those things? 🙂
Since I'm all for helping others and myself to save money, and spend your money wisely, so a post about creating a back to school budget will come in handy. Keep in mind though that we budgeted for back to school earlier in the year and called it Summer Budget.
If you are wondering where I shop for school supplies, these are my top stores; but I can tell you that during this time of year, I also take advantage of shopping online as well. I find the deals, but I am also careful of not overspending money either.
My top BTS retailers are Wal-mart, Target, Office Max/Depot, and Staples. I also shop at the beginning of the BTS season and continue from there.
How To Create The Ultimate Back To School Budget
Creating the ultimate back to school budget is not as difficult as you might think if you already use a budget and are comfortable creating one. This post are for those who are starting to work on their finances and need a little bit of knowledge or simply need to know how to do it.

Before I  continue, I just wanted to let you know that I live in the Northeast of the United States and our back to school season is a bit different than the south and such. We start close to September, and end before the 10th of June.
Of course, this is snow day permitting, and depends when Labor day falls too. The reason I say this is because many of my readers' children will be starting school sooner and, again, what works for some, might not work for others.
Creating a back to school budget should reflect each family's individual needs. Also, I have a child in high school and another just starting school this upcoming school year. Another point I want to make is that not every school district is the same.
My back to school budget might be small compared to others. Believe me; my cousin is from Alabama and her child's school list was about 1.5 pages long compared to my child's high school list of a few items. For this reason, you have to create a budget that reflects your family and your school district.
I guess I'm blessed with a school district that doesn't ask a lot in terms of school supplies, and my property taxes reflect that. (I let that one slip in LOL)
Before you start your back to school budget, I wanted to share with you some advice before starting your budget. I think these tips will help you to create a budget that will work for you.
Write everything down – Write everything down that your children will need for going back to school.
Stop comparing your budget to others – Again, this is very important because each budget is personalized and should reflect your family's needs.
Be honest with yourself – Stay honest with yourself and your family. Stick to what you need, not what you want. If your budget prevents certain things that you really wanted, be honest about it and skip it.
Stop making it so complicated – Please don't make a budget so complicated that you, or anyone else, can not understand. Keep your budget simple. The point of this budget is to watch and control your money and stick with, or below, the assigned money that was budgeted.
Now that we got these important tips, before we create our back to school budget, I wanted to add another thing. A back to school budget will work if you plan ahead. Meaning that now that it's July, and you never started a budget, it might be hard not to affect your finances; but it is not impossible.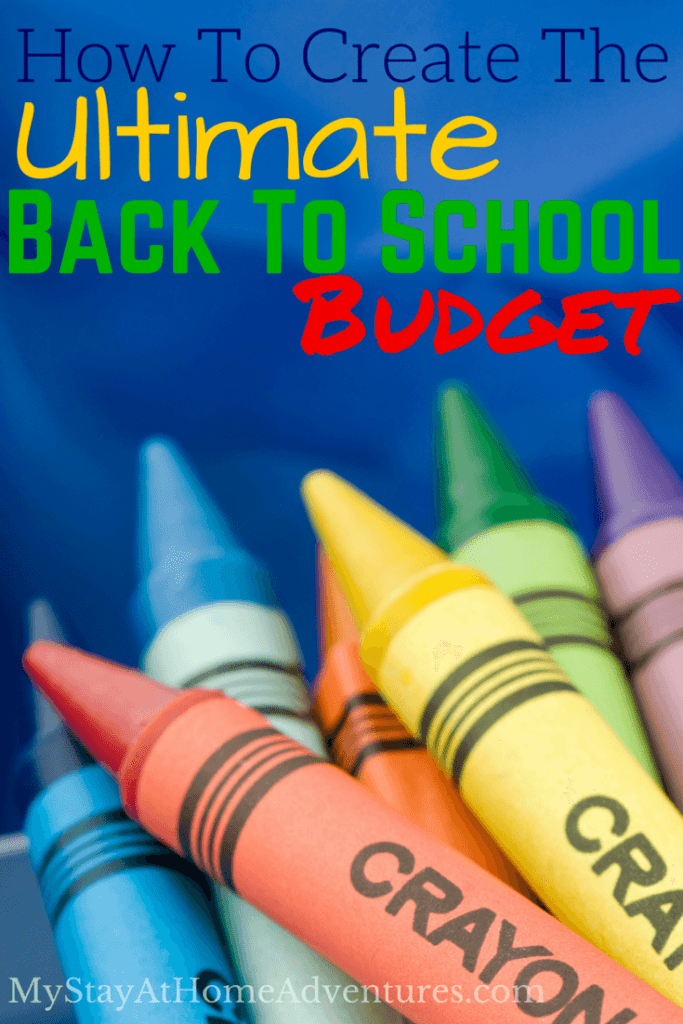 You still need a budget; the steps below will help you to create a back to school budget. After the back to school season is over, simply continue to use these steps so you can be prepared for next year's back to school season.
Gather all BTS lists and how much you spent the previous back to school shopping season. This will give you a good idea on how much you should budget for the upcoming back to school season.
Read Back To School Shopping Mistakes To Avoid to see if any of this tips will help you reduce your spending and bring your budget down for this BTS season.
Create your back to school list. From gathering school lists, and reading school sites and forms, decide what you will buy this BTS season.
Create a Back To School Budget with all the information you have gathered.
Be realistic about this budget. If you don't have the finances, and don't want to get into any debt, then keep it realistic. Do you need to buy 5 pairs of jeans and 5 shirts now, or can it wait?
Find a BTS budget system that works for you. I mentioned this before and I will give you some examples of how budgeting styles varies. Whether you love writing your budget on paper, using spreadsheets, or budgeting programs and apps, you need to find a budget system that works for you. There are budget friendly apps that will be convenient for you when you go out BTS shopping.
Make this back to school budget work. This could be one of the hardest parts of your BTS budget, sticking to it. You are going to have to make it work and be patient. This is why I wrote the above advice above, because this is the time when you have to be honest with yourself, and your family, and commit to this budget.
These are the helpful tips to create the ultimate back to school budget that will help you stick to your budget this BTS season. Remember to keep it simple and stick to your budget. The point of a budget is to help you not overspend and have more control of your money.
Believe me, BTS season can be challenging when it comes to NOT overspending your money. What other tips do you have when it comes to creating a BTS budget? How do you make it work?
The following two tabs change content below.
Latina mom of 4 married to wonderful Greek gentleman. Living in southeast PA and trying to juggle family and a household while trying to earn an income from home. Follow my stay at home journey as I discover how to earn money and save money so we can continue to live debt free.
Latest posts by Joyce @ My Stay At Home Adventures (see all)